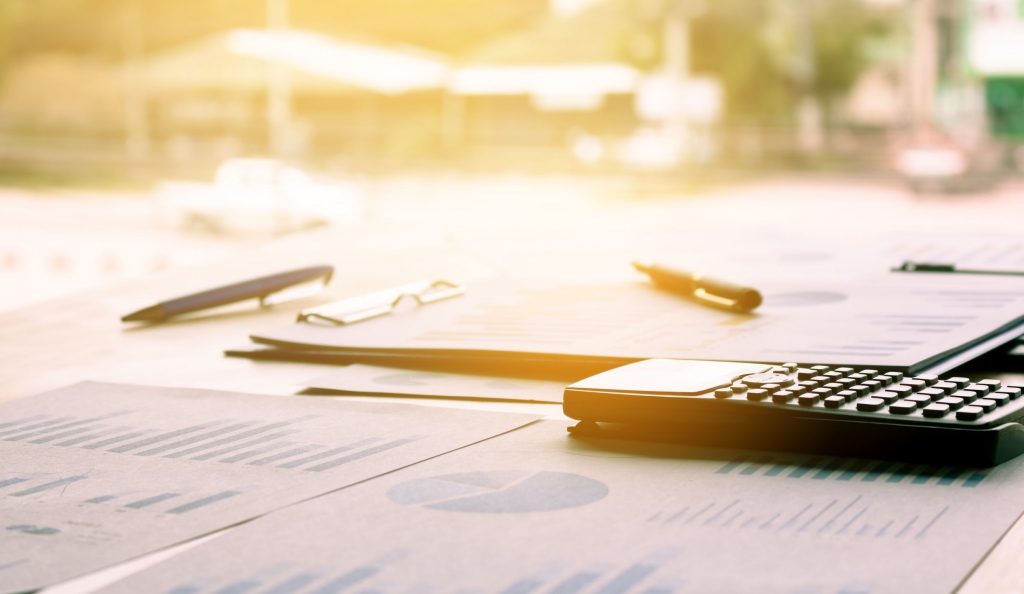 The Motley Fool's Stock Advisor service is one of the longest running stock picking and recommendation services. With over 700k paying members it's the most popular stock picking service.
Established in 2002 by co-founders David and Tom Gardner who head up a team of analysts who aim to beat by finding great businesses with proven management and stalwart balance sheets.
Their disciplined approach for nearly two decades has served their members very well. During this time the S&P 500 has gained 103% while the average Stock Advisor recommendation has returned 504%.
Considering that over the last 15 years 92% of active fund managers failed to beat the market, it puts Stock Advisor in a pretty rare company beating the market by nearly 5x.
Click to See the Latest Stock Advisor Picks (Nov 19, 2020)
ATTENTION: Don't miss the next pick from David Gardner on Nov 19th. You can access both David and Tom's next stock picks and all their historical picks risk free for 30 days. Try Stock Advisor now.
---
Motley Fool Stock Picks
Some of the best Motley Fool Stock picks have come from their Stock Advisor service. Subscribers who invested $500 in each of these 5 stock picks on recommendation date are sitting on $354,191 today or $1,416,764 for those that invested $2000.
| | | |
| --- | --- | --- |
| Motley Fool Stock Picks | Rate of Return | Return on $500 Investment |
| Netflix (NFLX) | +27,978% | $139,891 |
| Amazon (AMZN) | +20,796% | $103,981 |
| Nvidia (NVDA) | +8,237% | $41,186 |
| Booking.com (BKNG) | +7,099% | $35,493 |
| Disney (DIS) | +6,728% | $33,640 |
| | |
| --- | --- |
| Stock Advisor Returns | Rate of Return |
| Stock Advisor | 504.1% |
| S&P 500 | 95.3% |
| David Gardner | 774.9% |
| Tom Gardner | 233.5% |
Click to See the Latest Stock Advisor Picks (Nov 19, 2020)
---
Stock Advisor Picks from Q4 2019
Motley Fool Stock Advisor recommends members to own at least 15 stocks and hold for at least 3-5 years. So measuring a stock on it's short-term performance is not necessarily the best way to measure the performance of Stock Advisor picks. However here you can see how all of their Q4 2019 stock picks have performed over approximately the last year.
| | | | |
| --- | --- | --- | --- |
| | Stock Advisor Picks | Price at Recommendation | Return vs. S&P |
| | Tesla (TSLA) | $86.05 | 387.90% |
| | Accenture (ACN) | $205.01 | 0.20% |
| | HubSpot (HUBS) | $153.55 | 87.80% |
| | Netflix (NFLX) | $311.69 | 45.70% |
| | The Trade Desk (TTD) | $192.75 | 206.30% |
| | Neurocrine Biosciences (NBIX) | $96.85 | -11.90% |
| | Zoom Video Communications (ZM) | $76.83 | 582.70% |
Up to date as of 10/28/2020
Click to See the Latest Stock Advisor Picks (Nov 19, 2020)
---
Best Motley Fool Stock Picks Right Now
Stock Advisor investors David and Tom Gardner each publish their best stocks to buy now list every two weeks and here's an one of David's pick from Oct 2020.
Stock pick, IDXX which he also gave the buy recommendation for back in 2014. Not only has his pick soared 5x since recommendation but it continues to be a high growth stock with more room to grow. Click to See the Best Stocks to Buy Now.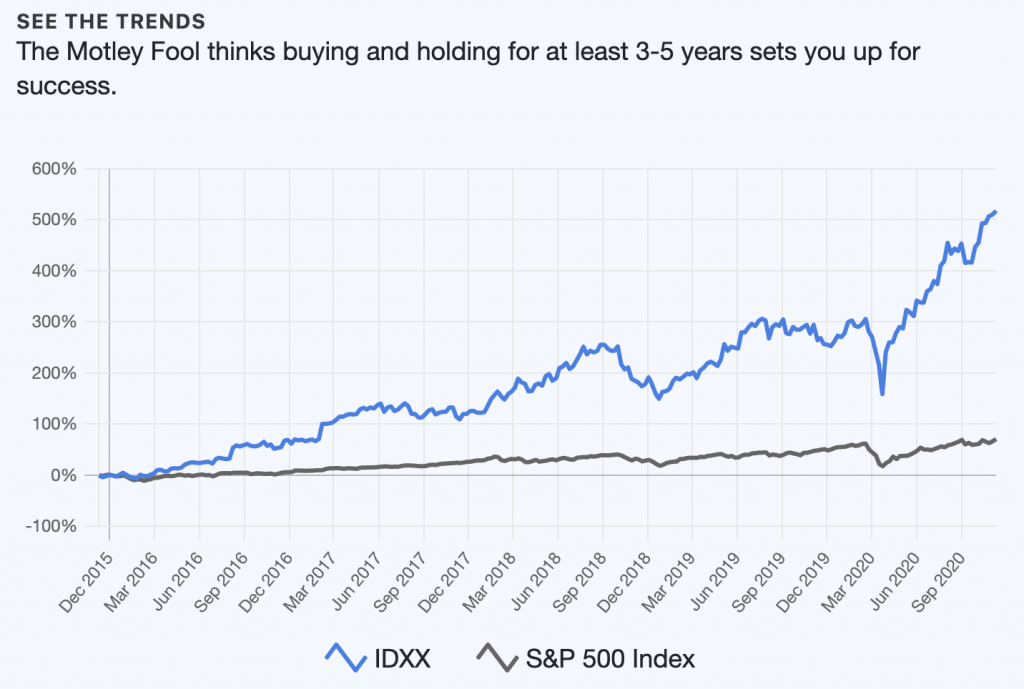 ---
How Stock Advisor's Stock Picks Work
Every month, two new recommendations are released from David and Tom. Each pick comes with a full analysis and risk profile. After reading the report if you choose to invest you simple go on to your brokerage account to buy shares.
Given the size of the Stock Advisor community when a buy recommendation comes out it can move the market many percentage points in a day so we advise you monitor your inbox closely on recommendation day (first and third Thursday's of the month).
In addition to the two monthly picks David and Tom choose 10 best buys now which they believe to be the most timely opportunities. These picks come from the previous official recommendations.
And finally they also offer starters stocks which are believed to be the 10 best stocks for newer portfolios. They suggest adding at least 3 of these to your portfolio and recommend your entire portfolio have at least 15 stocks in it.
Click to See the Latest Stock Advisor Picks (Nov 19, 2020)
---
Stock Advisor Investing Principles:
1. – Buy the businesses and not the hype or ticket symbol. Don't blindly invest in a trending industry or company… look for great businesses with a strong balance sheet, good future and an excellent management team that can generate shareholder value for the long-term.
2. – Be a committed lifetime investor. Capitalism leads to thriving industries. Invest and keep track of your investments, earnings reports and become well versed in the industries you invest in.
3. – Build a diversified portfolio. Protect against unforeseeable events through a diversified portfolio.
4. – Think for yourself & don't follow the crowd. Go fishing where others are not and think for yourself.
5. – Don't let emotions get involved. Stock fluctuations can happen daily for many reasons so don't let emotions affect decision making. A good stock that's down is a good opportunity to buy.
6. – Keep track of results. Every Stock Advisor pick back to 2002 can be tracked on the website. Accountability and transparency matters.
7. – Have fun. Contrary to popular belief, investing doesn't have to be left to the professionals. You can do it and even do it better and have fun doing so.
Click to Try Stock Advisor Risk Free for 30 Days
---
David & Tom's Investing Criteria
David and Tom have the same basic investment principles but they focus on different types of companies.
David's Focus:
Companies with immeasurable greatness and a competitive edge.
Companies that will benefit from undeniable long-term trends.
Invest early on a great business and don't worry about the price.
Tom's Focus:
Great companies in an out-of-favor yet still relevant industry.
Proven, efficient business model with good financials.
Companies with loyal and experienced management teams preferably founder run.
---
Overview: Motley Fool Stock Advisor
Overview of Motley Fool Stock Advisor Service

Stock Picks
2 picks per month, complete with in-depth research.
A+ for returns, research and transparency.
Returns
Since 2002 the average pick has beat the market by nearly 5x. No other stock picking service has that type of record.
Value for Money
At $99/year the performance of an average stock pick pays for the service, usually many times over.
Investing Style
Best suited for longer-term 3+ year investors. Not suited for day traders.
New to Investing
New investors can get started building a market beating portfolio in as little as a few hours per month.
Integrity & Transparency
No hiding of bad picks. Every pick since 2002 is published on the scorecard for all members to see.
Become a Better Investor
Become a better, smarter investor with member only resources, analysis, reports and community.
Disciplined Investing
The Motley Fool has a disciplined approach to investing that's focused on great companies poised for great long-term growth. Not speculation and "market timing" or day trading.
---
You Get with Stock Advisor:
Monthly Picks – Every month David and Tom each deliver a stock pick along with the full analysis on what the company does, key data points, analysis of the company management team and any potential risks.
Best Stocks to Buy Now – 10 timely picks from David and Tom along the two most recent new recommendations.
Starter Stocks – A curated set of stocks for new portfolios. Stock Advisor recommends your portfolio consist of at least 15 different stocks and these can be a great start for new portfolios.
Unlimited Access – You get access to all Stock Advisor picks, performance, content and analysis since inception.
Research Reports – Covering industry trends impacting past and new recommendations.
Discussion Boards – Gather and talk stocks and share strategies with other members.
30-day Refund – 100% membership refund if you're not happy.
Try Stock Advisor Risk Free for 30 Days (Nov 19, 2020)
---
FAQ on Investing and Stock Advisor Service
Find answers to all your questions on investing and the Stock Advisor investing service.
»RELATED: Best Long-Term Stocks to Invest in Now – Late 2020
Where is the best place to invest right now?
Stock Advisor advises new members to invest in the starter stocks first, these represent the best long-term investment opportunities from David and Tom. They believe every stock portfolio should have at least 15 stocks and recommend having at least 3 from their starter stock recommendations.
What are Best Buys Now?
Best buys are the best monthly stock opportunities from the current Stock Advisor recommendations. These stocks often change from month to month and new ideas are published for members every 2nd and 4th Thursday of the month.
What are Starter Stocks?
Start stocks are the timeless stocks that David and Tom Gardner consider essential for any stock Advisor member to own on their way to a portfolio of at least 15 stocks. As a starting place they recommend owning at least 3 starter stocks. As with all Stock Advisor stock picks these are companies with long term potential, great management, business practices and strong fundamentals.
Does Stock Advisor re-recommend companies?
The vast majority of recommendations are now companies, but sometimes the best investment opportunity is one that Stock Advisor has already recommended. The main goal is long-term investment returns and so they stay disciplined to always presenting the best current investment opportunity.
How many stocks should I have in my portfolio?
Generally speaking Stock Advisor suggests building a portfolio of at least 15 stocks as they've analyzed historical performance and found 90% of stock advisor portfolios turned a profit with 15 stocks and a 3 year holding period.
When should I sell a stock?
Stock Advisor only recommends selling a stock when it's believed to not outperform the market for the next 3-5 years. As part of the Stock Advisor service they monitor all recommended companies and provide members with updates when circumstances change.
How much should I invest?
Stock Advisor advises not investing saved money at more than 2 times the rate it took to accumulate it, but not longer than 3 years to get it fully invested. If it took you 4 years to save the money, you should invest that gradually over a two year period. This can help with diversifying and gain investing experience with lower risk.
What is a good discount broker for new investors?
You can find our overview of the best discount brokers for new investors here.
Want to learn more about Stock Advisor and David and Tom Gardner?
Watch this 23 minute interview with David and Tom Gardner to learn more about their investing philosophy and the keys to their success.
Is the Motley Fool Legit?
The Motley Fool has become one of the most trusted names in the investing and finance industry. Founded in 1993 they've been called an "Ethical oasis" by the Economist and former SEC chairman Arthur Levitt said they are "as close to being an effective investor advocate as any organization in America."
Is Stock Advisor worth it?
Stock Advisor's objective is to help everyday investors beat the market. Since 2002 they have beat the S&P500 by over 4x. At $199 $99/year it's the cheapest investing service and in our opinion they deliver the most value that most long-term investors will find more than worth it's price.
How much does the Motley Fool Stock Advisor cost?
Stock Advisor is a yearly investing subscription service that costs $199 $99 per year with this 50% discount link.
What's the best stock advice website?
There are many stock advice websites and services. Our tops picks are Motley Fool Stock Advisor, the investment newsletters from Morningstar and Zacks Investment Research.
Click to Try Stock Advisor Risk Free for 30 Days