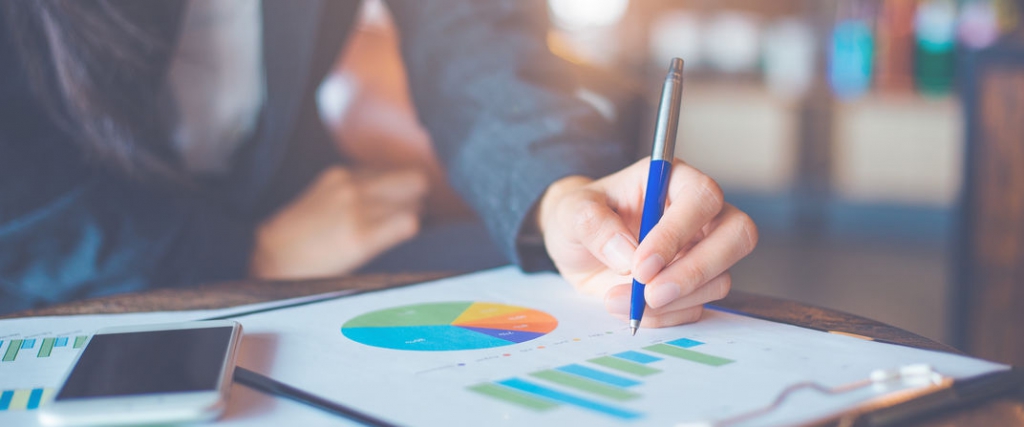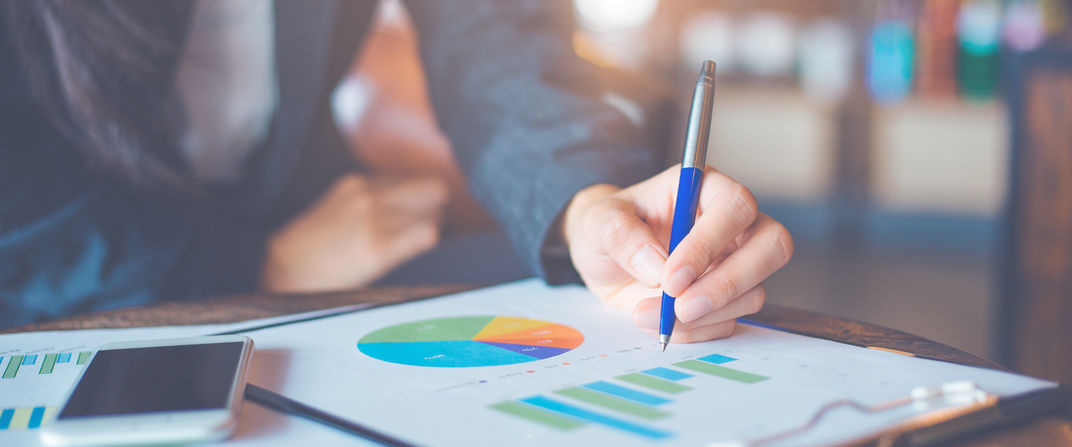 Finding a good stock advisor or stock picking service can be helpful in discovering good investment opportunities while saving significant time in research and analysis.
However not all services are created equal and it can be difficult to find reputable ones that provide proper transparency, performance and sound investment advice. We've researched the best services for you, to make it easier to find the right option for your investing goals.
🥇1.
Motley Fool Stock Advisor
Motley Fool's Stock Advisor subscription service is the most popular and one of the longest running stock picking services.
Started in 2002 and led by co-founders David and Tom Gardner they offer subscribers two monthly stock recommendations.
Stock Advisor picks have averaged a 494.1% return since 2002. Individually, David's picks have achieved a 764.8% return while Tom's have beat the market by over 2x.
David's track record of more than 7x the market has earned him the loyalty of Stock Advisor members, many who closely follow and exclusively invest in all of his stock picks.
Click to See the Latest Stock Advisor Picks (Oct 29, 2020)
Stock Advisor Returns:
– Stock Advisor: +494.1%
– David's AVG Pick: +764.8%
– Tom's AVG Pick: +238.8%
– S&P 500: +102.9%
Stock Advisor members who invested $500 in each of these 5 stock picks on recommendation date are sitting on $354,191 today or $1,416,764 for those that invested $2000.
| | | |
| --- | --- | --- |
| Stock Pick | Return Rate | Return on $500 Investment |
| Netflix (NFLX) | +27,978% | $139,891 |
| Amazon (AMZN) | +20,796% | $103,981 |
| Nvidia (NVDA) | +8,237% | $41,186 |
| Booking.com (BKNG) | +7,099% | $35,493 |
| Disney (DIS) | +6,728% | $33,640 |
Cumulative Growth of a $10k Investment in Stock Advisor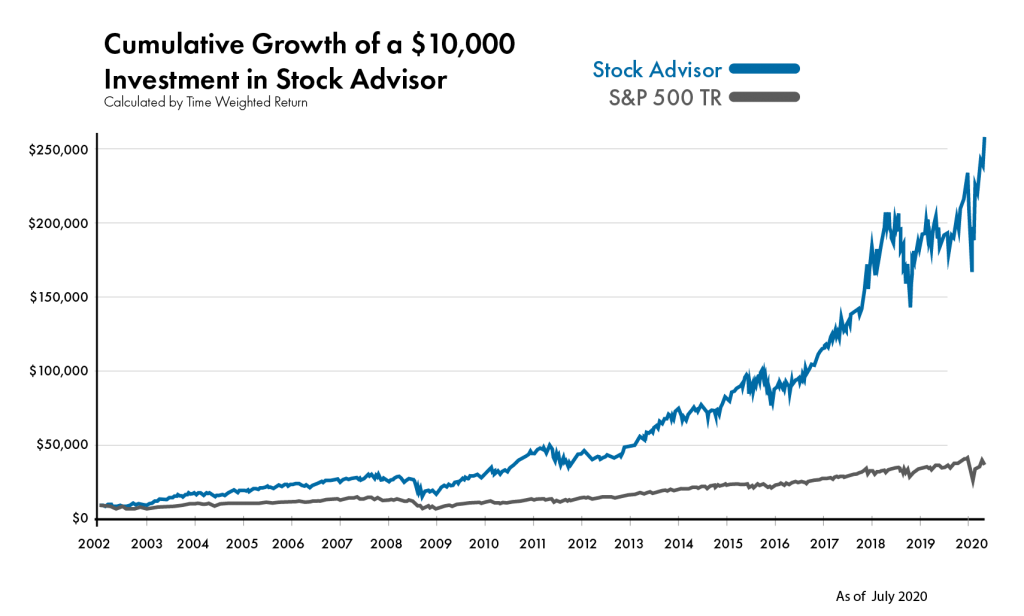 Next Motley Fool Stock Picks from David and Tom Gardner
The next Motley Fool stock pick will be released from Tom Gardner on Nov 5th, 2020. You can access both David and Tom's next stock picks and all their historical picks risk free for 30 days. Try Stock Advisor now.
| | |
| --- | --- |
| Upcoming Motley Fool Stock Picks | Next Stock Pick |
| Tom Gardner Stock Pick | 11/5/2020 |
| Best Stocks to Buy Now (Nov 2020) | 11/12/2020 |
| David Gardner Stock Pick | 11/19/2020 |
| Best Stocks to Buy Now (Nov 2020) | 11/26/2020 |
| Tom Gardner Stock Pick | 12/3/2020 |
| Best Stocks to Buy Now (Dec 2020) | 12/10/2020 |
| David Gardner Stock Pick | 12/17/2020 |
Motley Fool Stock Picks: Q4 2019
| | | | |
| --- | --- | --- | --- |
| | Company & Ticker | Price at Recommendation | Return vs. S&P |
| | Tesla (TSLA) | $86.05 | 387.90% |
| | Accenture (ACN) | $205.01 | 0.20% |
| | HubSpot (HUBS) | $153.55 | 87.80% |
| | Netflix (NFLX) | $311.69 | 45.70% |
| | The Trade Desk (TTD) | $192.75 | 206.30% |
| | Neurocrine Biosciences (NBIX) | $96.85 | -11.90% |
| | Zoom Video Communications (ZM) | $76.83 | 582.70% |
Up to date as of 10/28/2020
Click to Try Stock Advisor for 50% OFF (Oct 29, 2020)
Here's What a Stock Advisor Buy Recommendation Looks Like
You're probably familiar with Zoom, the video conferencing app that's become a household name during this COVID-19 pandemic. Zoom was actually a stock Advisor recommendation on July 3, 2019 and the stock is up up over 500% since that time.
Here is a portion of the buy recommendation that went out to stock advisor members on July 3rd 2019 for Zoom.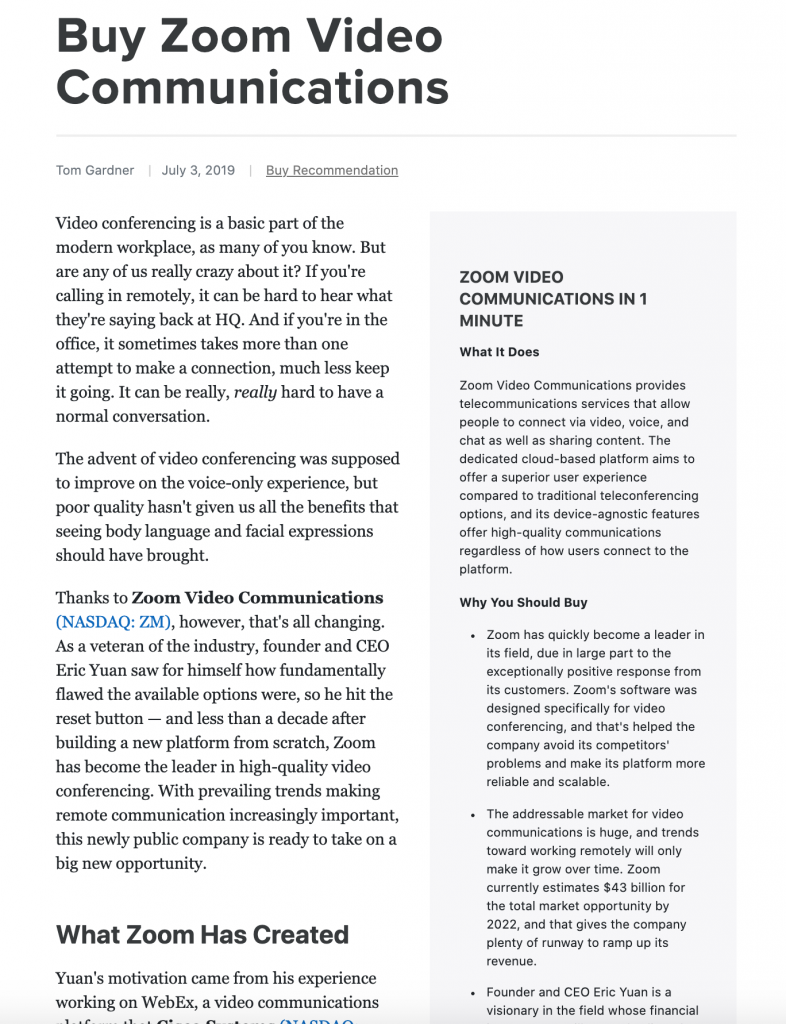 ---
What Do Stock Advisor Subscribers Get?
Monthly Picks – Two monthly stock picks from David and Tom along with full analysis of the company, its management and any potential risks.
Best Stocks to Buy Now – 10 timely picks from David and Tom along the two most recent new recommendations.
Starter Stocks – Motley Fool recommends your portfolio consist of at least 15 stocks and these stocks are great to building a new portfolio.
Unlimited Access – Stock Advisor is transparent about all its performance since inception. You get all access to all the picks and analysis back to the start.
Exclusive Research Reports – Exclusive reports on big industry trends impacting Stock Advisor stock picks like…
Inside the Car of Tomorrow
The Next Amazon.com
The Ultimate Virtual Reality Investing Playbook
AI Disruption Playbook
Member-only Discussion Boards – Learn and share stock investment strategies and picks from the Motley Fool membership community.
30 Day Refund – You can try Stock Advisor for 30 Days completely risk free. If you're not satisfied with the service just request a refund within 30 days.
Promotion Price – The subscription price for Stock Advisor costs $199/year however they are offering a 50% discount to TraderHQ readers, so you can get the service for $99/year here.
Click Here to Try Stock Advisor Risk Free (Oct 29, 2020)
---
Top Stock Advisor Subscription & Stock Picking Service for Recommendations, Research and Analysis
»RELATED: You can read our full review of the Motley Fool Stock Advisor service here or read our FAQ on the Stock Advisor service here.
2. Motley Fool Rule Breakers
Rule Breakers is another premium stock picking service from The Motley Fool. This one exclusively features picks from David Gardner focusing on disruptive growth companies poised to be tomorrows market leaders.
It launched in 2004 and has an average stock return of 208% compared to the S&P 500's 81%.
Rule Breakers looks to invest in companies with…
Innovative leadership in emerging industries.
Brands with strong consumer appeal.
Durable competitive advantages from intellectual property, visionary leaders or lack of competition.
History of price appreciation.
Stocks that are considered "grossly overvalued".
Actual Picks:
Baidu up 1,356%
Intuitive Surgical up 3,669%
Tesla Motors up 2,955%
Click to See the Latest Rule Breaker Picks
Rule Breakers Features:
Two new stock picks each month – Two stock picks from David Gardner delivered to your inbox monthly.
Best Stocks to Buy Now – 5 best buy now stocks per month from a curated list of 200 stocks.
Starter Stocks – Cornerstone stock picks for new and mature portfolios.
Member-Only Investing Community – Access to Rule Breakers community of investors to share picks, strategies and learn from each other.
30 Day Money-back Guarantee – Cancel within 30 days and get 100% refund.
Try Rule Breakers Risk Free for 30 Days
---
3. Zacks Investment Research
Zacks Investment Research is a premium service offering tools, stock picks and stock research to help you improve the performance of your portfolio.
Zacks #1 Rank List – Stock picks with Strong Buy recommendations. The top 5% with the most potential.
Stock Picks with Style Scores – Value, Growth and Momentum. Each stock pick is scored with a letter grade for each of. the investing styles.
Focus List – Portfolio of 50 long-term stocks picked based on their momentum on earnings.
Industry Rank – Discover stocks that are likely to be future out-performers.
ESP Filter – Expected surprise prediction filter to discover stocks that are likely to have surprising profits ahead of earnings reports.
Equity Research Reports – In-depth analysis on over 1,000 of the most popular companies, their fundamentals and growth potential.
Premium Screener – 45 filters created by Zacks to screen stocks likely to outperform the market.
✅ Click to Get Stock Advisor for 50% OFF. Just $1.90 per week
---
4. Morningstar Dividend Investor
Morningstar Dividend Investor is a newsletter that takes a deep dive into Morningstar's dividend-select portfolios.
The goal of these portfolios is to produce return rates of 3%-5% by targeting economically advanced businesses that continuously raise their dividends and expand rapidly enough to outpace inflation.
Because of unforeseen fluctuation in stock prices, the dividend-select strategy is a tactical move to help minimize permanent losses of income and capital by focusing on the sustainability of dividends.
What You Get:
Monthly Newsletter – Each issue will include an in-depth assessment of current events relating to a dividend-select strategy, reports, statistics, and analysis. Plus, a detailed editorial on income-generating sectors, an analysis of significant dividend shares, and a list of stocks most likely to limit or eliminate their dividends are included. 
Our Strategy in Action – Each newsletter reflects the portfolio activities of Morningstar, Inc., which are invested in a dividend-select strategy.
Free Investing Reports – The Morningstar Dividend Investment guide is a good way to discover how dividends can help you make real cash returns. The Manual describes in detail the strategy chosen to identify the high-quality shares that tend to pay large, reliable, and growing dividends.
DividendInvestor Online – You can get to know the current issue prior to mailbox arrival through the companion website of Morningstar DividendInvestor. It's also simple to access intra-issue assessments and manage your email notifications and alerts.
E-mail Alerts – The email alert will keep you informed if there are any changes in Morningstar's Dividend Select Portfolios. You can also subscribe for intra-issue analysis on current events related to Morningstar's dividend selection strategy and results, statistics, and research.
Subscription Pricing – For subscription, the quarterly price is $62.95 (3 months). You will have the opportunity to save up to $73 with the one-year option that comes at $199.
✅ Click to Get Stock Advisor for 50% OFF. Just $1.90 per week
---
5. Morningstar StockInvestor
Morningstar StockInvestor spotlights businesses that trade below their fundamental value. Two portfolios owned by Morningstar, Inc., The Tortoise and Hare are a clear demonstration of Morningstar's investment concept.
The Tortoise seeks "high quality" operations, with good balance sheets and sustainable competitive advantages. The Hare aims for the appreciation of long-term capital by buying companies with strong and increasing competitive advantages.
What You Get:
Monthly Newsletters – In each issue, you will receive commentary on the latest news regarding a comprehensive investment strategy, data, and statistics published by Morningstar analysts, and additional research. Furthermore, a comprehensive corporate editorial, an analysis of major news events, and earnings data on the assets of Tortoise and Hare portfolios is included. 
Free Bonus: StockInvestor Subscriber's Handbook– This guide offers an insight into how Morningstar evaluates stocks and aims to make you aware of everything that your new subscription offers. It also discusses the fundamental concepts of Morningstar's broad-based investment strategy.
Market Outlook– This quarterly report gives a stock market perspective on the economy, and cites potential risks and possibilities across a range of market sectors.
On-line StockInvestor – To download the latest issue before you get in your mailbox, you can use the companion website to Morningstar StockInvestor. The latest data on Morningstar's portfolios and watchlist is here as well. 
E-mail Alerts – Log in to receive email updates when a trade takes place in the Tortoise or Hare portfolios. A weekly review of Morningstar Analyst Notes on the Tortoise and Hare holdings is also available to you.
Price of Subscription – For subscription, you can opt for the quarterly package at $62.95 (3 months). You can save up to 50% with the one-year plan that comes at $145.
✅ Click to Get Stock Advisor for 50% OFF. Just $1.90 per week
---
5. Morningstar ETFInvestor
Morningstar ETFInvestor searches the global economy to find promising opportunities. The ETF analyst team of Editor Alex Bryan and Morningstar provide useful ideas for making ETF investments in the global marketplace. 
ETFInvestor takes a look at the future potential of ETF investments. The team at Morningstar uses an extensive library of data to create a view of how the markets will develop. This strategy is put into ETFInvestor's 4 model portfolios.
The Basic Portfolio harnesses the collective wisdom of the sector with ultra-low-cost assets and is the reference portfolio that will be used to judge the other three portfolios.
The Defensive Portfolio seeks to have lower volatility, greater protection against downside, and greater risk-adjusted returns over the long term than the traditional portfolio.
The Factor Portfolio is structured to achieve higher returns over the long term than the standard portfolio.
The Income Portfolio works to produce a better return than the core portfolio without taking a lot of risks, and also pay investors an income.
What You Get:
Newsletters on a Monthly Basis – Every issue covers analysis of ETFInvestor's model portfolios by editors. This includes evaluation and research on investment issues and performance reports. The team at Morningstar will provide a thorough analysis of sector-specific ETFs offering their investment advice.
ETFInvestor Online – By logging in to the ETFInvestor website, you can easily assess the model portfolios' performance record, review reports from ETF analysts, view the entire ETF universe, and download the 12 most recent publications. 
E-mail Alert – When a change occurs, you will receive an e-mail notification, which includes a rundown of the item and guidance on how to access it.
Price of Subscription – For subscription, the quarterly package is available at $62.95 (3 months). You can save up to 50% with the one-year plan that comes at $199.
✅ Click to Get Stock Advisor for 50% OFF. Just $1.90 per week
---
6. Morningstar FundInvestor
Morningstar FundInvestor not only looks for competitive advantage funds — but it also looks for competitive funds. If you are serious about finding the proper portfolio allocations, let Morningstar share its expertise, and impartial recommendations.
What You Get:
Monthly Newsletter – In each monthly issue of FundInvestor, you will get access to:
FundInvestor 500: Over 7,000 funds are analyzed to create suggestions and monthly performance details on the top 500 funds for your target list.
Additionally, you can get 24/7 access to each fund's complete year-end Analyst Report. Those are the same one-page reports in the 500 annual handbooks, which would cost $42.95, and they are included in your subscription.
Fund Analyst Ratings: Analysts create a qualitative ranking for how funds are expected to perform over the long haul. Up to 150 funds have been given a Gold rating. You will also see which funds are listed with Negative or Neutral ratings.
The Contrarian: A monthly feature that challenges mainstream opinion to help you explore hidden investment angles.
Our Strategy in Action – Morningstar uses the world's widest mutual fund database to define the best strategies for sustainable investment success in its quantitative research. Through personal visits and telephone calls, the team performs extensive qualitative research.
Free Bonus Reports – This guide highlights the importance of keeping the core issues in focus. Performance drivers of the fund, such as the strategy, costs, and management are all taken into account. 
FundInvestor Online – Visit the Morningstar FundInvestor's website, which helps you to view the latest issues prior to appearing in your e-mail box and keeps you up to date about returns and the latest fund news.
E-mail alerts – Stay up to date with current news to FundInvestor 500 made by Editor Russel Kinnel and take part in major industry events. And don't forget to turn your email notifications on for timely posts from some of the brightest minds in investing. 
Price of Subscription – For subscription, the quarterly plan is available at $45.95 (3 months). You can opt for the one-year plan that comes in at $145.
✅ Click to Get Stock Advisor for 50% OFF. Just $1.90 per week
---
7. InvestTech Research
InvesTech's newsletter is dedicated to two areas: detecting unique buying opportunities and keeping your money safe. The track record of its model portfolio has been described as "more or less impervious to declines" by Forbes magazine's report.
What You Get:
Research newsletter – Each issue will come with a monthly newsletter, including monetary and technical insight, proprietary metrics, and unique analysis. In addition, a research newsletter also provides market strategy tools such as InvesTech's award-winning Model Portfolio.
Interim Bulletin – InvestTech devotes a lot of time to creating its monthly online update publication. Current issues of Research newsletter are always up to date.
24-hour Hotline – For the latest up-to-date perspectives and special recommendations, visit its website for this private weekly hotline. Other services charge $200 to $500 for this kind of access, but it's free to access with InvesTech.
Personal Profit Guide – This guide will walk you through InvesTech's "safety-first" strategy. Plus, you can find out how to use its model portfolios. It is your guide to using InvesTech's "safety-first" strategy. 
✅ Click to Get Stock Advisor for 50% OFF. Just $1.90 per week
---
✅ Our Top Pick for Best Stock Advisor Service is

The Motley Fool Stock Advisor

.
This stock advisory, recommendation service offers a ton of value for just $99/year. We like their disciplined and consistent approach to investing and the results it has produced. 495% returns compared to 103% for the S&P 500.
We find the service well suite for all long-term investors, new and old. If you are a new investor it's a great option for learning a proven investment philosophy and building your first portfolio with their stock recommendations.
TraderHQ readers can get Stock Advisor for 50% off, costing just $99/year with a 30 day money-back guarantee. Try the service risk free.
If you're interested in learning more about David and Tom Gardner and their investment approach take a look at this interview.
Best Stock Market Sites
Motley Fool Stock Advisor
Motley Fool Rule Breakers
Zacks Investment Research
DividendInvestor by Morningstar
StockInvestor
ETFInvestor
FundInvestor
InvestTech Research
---
More Investment Research & News Websites
Hulbert Financial Digest
The Hulbert Financial Digest is premium service by Mark Hulbert that tracks the performance of investment advisory newsletters and distills the investment insights that really work.
You can subscribe to various sentiment index products for equity, stock, NASDAQ, gold and bond newsletters.
---
Jim Cramer's Action Alerts Plus
Action Alerts Plus is released by Jim Cramer of CNBC's Mad Money, and his staff at TheStreet. Action Alerts PLUS is an investment advice newsletter, aimed towards retirement investors and demonstrates a conservative investment philosophy. All of Cramer's buy/sell recommendations are implemented in his charitable trust Action Notifications PLUS.
What You Get:
Jim Cramer's Portfolio and Invest Methodology 
Ability to attend Monthly Conference Call
Real-Time Investment Notifications 
Fundamental Review and Technical Analysis with a Rating Recommendation for each stock
Members-Only Forum Access
Market Recaps & Analysis every week
✅ Click to Get Stock Advisor for 50% OFF. Just $1.90 per week
---
Kiplinger's Investment Newsletters:
✅ Click to Get Stock Advisor for 50% OFF. Just $1.90 per week
---
Seeking Alpha
Seeking Alpha Premium offers several premium subscription options with investment advice, ideas, stock research, portfolio management tools and more with pricing from free to $199/month.
Basic – The free plan comes with stock news and analysis alerts. Investing newsletters, article alerts and access to blog and StockTalks.
Premium – The premium tier costs $19.99 / month and comes with all the basic features and unlimited access to the article library, performance ratings, quant ratings and dividend scores and forecasts.
Pro – The pro tier costs $199 / month and comes with a slew of additional features to the premium option.
✅ Click to Get Stock Advisor for 50% OFF. Just $1.90 per week
---
Yahoo! Finance
Yahoo! Finance Premium is a product to help improve your portfolio through insights on the companies your care most about, advanced tools and optimized charts tailored to your trading strategy with impressive visualizations to get the perfect perspective.
Key Features:
News and stock quotes in real-time
Direct trading by linking multiple broker accounts.
Daily stock ideas tailored to your interests
Curated investment research
Leading indicator metrics
Fair value analysis
Cost: Free 14 day trial. $35/month or $350/year. A free standard plan is also available with basic features.
✅ Click to Get Stock Advisor for 50% OFF. Just $1.90 per week
---
MarketWatch
MarketWatch is a popular finance and investing site covering news, analysis and stock market data. In addition, they offer premium newsletters with analysis and actionable ideas to help you towards your investment goals. All 4 newsletters come with a free 30 day trial.
---
FAQ about Motley Fool Stock Advisor Service
What's the Stock Advisor Investment Style?
The investment style for the Stock Advisor service is a long-term, buy and hold outlook. They recommend holding for at least 3-5 years, but the longer the better.
They look to invest in companies with strong balance sheets, great management teams and poised to be market leaders for many years ahead. Both David and Tom provide a stock pick each month and have different investment methodologies but agree on the same core principles.
Stock Advisor is best for long-term investors who prefer individual stocks and are looking to add new investments to their portfolio on a regular basis.
Click to Try Stock Advisor for 50% OFF
How Much Does Stock Advisor Cost?
The Stock Advisor subscription costs $99 or just $1.90 per week and comes with a 30 day risk free period where you can get a refund if you're not satisfied.
Is Stock Advisor Good for New Investors?
Stock Advisor is well suited for all investors, new investors love the service as it provides a proven investment philosophy, tons of investment education and reports that are easy to understand.
Additionally they help you build their recommended stock portfolio with 10-15 stocks from their curated list of starter stocks. These stocks are really great for any portfolio, not just new ones.
How Does Stock Advisor Compare to Other Stock Picking Services?
We believe Stock Advisor is the best stock picking service because of the value, proven track record and how simple it makes building a market beating portfolio.
Most stock picking services are much more expensive, offer less investor education with a smaller community than Stock Advisor.
Additionally most services don't have the longevity or track record of performance through changing bear and bull market conditions. Stock advisor has proven it's value and performance for nearly 18 years.
Stock Advisor makes investing in stocks simple. Because they provide all the analysis, risk assessments and transparent guidance you can quickly become educated in the best investment opportunities and invest in what you believe in.
Click to Try Stock Advisor for 50% OFF
Is Motley Fool Stock Advisor worth the money?
Stock Advisor costs less than $2 per week which is cheaper than a Netflix subscription. Netflix won't give you a return on your money while Stock Advisor has beat the market by about 5x in its history. Motley Fool Stock Advisor is worth the money for any individual who invests in the stock market.
Motley Fool Stock Advisor Historical Returns Track Record
As of 7/11/2020 Stock Advisor has yielded returns of 494% compared to the S&P 500's 102% return (since 2002). The Stock Advisor portfolio is made of David Gardners picks which are up 764% and Tom Gardner's up 239%.
Is Motley Fool Legit?
Motley Fool is one of the most trusted financial companies with The Economist calling them an "Ethical Oasis". They have a readership of over 50m/month and more than 700k Stock Advisor & Rule Breaker members.
Motley Fool Stock Advisor or Rule Breakers?
Stock Advisor and Rule Breakers have many things in common in terms of core investing principles.
Stock Advisor picks come from both Tom and David Gardner while Rule Breakers are just stock picks from David Gardner which focus on explosive growth, disruptive companies that are believed to be tomorrows market leaders.
Both have long track records of success and any serious investor would be well served to subscribe to both, however if you have to just pick one to start go with Stock Advisor and then add on Rule Breakers when you are ready for those investment opportunities.
Is Motley Fool Stock Advisor Service any good?
The track record of the stock picks and investment advice of Stock Advisor is well documented, producing over 500% returns on average since 2002. They are transparent on performance and adhere to a very similar investing philosophy as Warren Buffet who's known as being the best investor of our lifetime.
Click to Try Stock Advisor for 50% OFF
Motley Fool "All in Buy" Alert
Motley Fool will issue an "All in Buy" alert to its Stock Advisor members when a home run hit opportunity presents. itself, which historically has only happened about 24 times in 17 years.
Motley Fool Best Buys… Now / Today
Stock Advisor members get monthly best buys now recommendations from David and Tom's past recommendations believed to be the most timely opportunities.
Mini Berkshire Hathaway
Motley Fool Stock Advisor has a very similar investing philosophy as Warren Buffet and Berkshire Hathaway which is a long-term buy and hold strategy focused on companies with strong balance sheets, great leadership and durable competitive advantages.
Is there a Discount for Stock Advisor Subscription?
Stock Advisor's 1 year subscription is regularly $199, but currently available for 50% off. You can try it for $99/year with a 30-day money back guarantee.
(Special Offer Promotion and Free Trial) – You can get Stock Advisor for $99 with the current 50% off promotion and a 30-day money-back guarantee.
Motley Fool double down alert
Double down alerts are issued by Motley Fool to it's Stock Advisor members when a rate investment opportunity presents itself on a fantastic company that is currently undervalued and primed for very strong growth.
What are the Motley Fool Stock Picks?
Motley Fool has two premium stock picking services Stock Advisor and Rule Breakers both beating the market by a wide margin over the last 17 years.
Stock Advisor

has out-performed the S&P 500 by nearly 5x by making the calls on some of the best stocks of our time in Netflix, Disney and Booking.com just to name a few.

Rule Breakers

has beat the market by about 2x with some of its most notable investments being Baidu, Tesla and Under Armour. Rule breaker focuses on stock picks in companies that are disruptive future industry leaders.
Does Stock Advisor Give Buy and Sell Guidance?
Stock Advisor gives Buy, Hold and sell recommendations to its members. The investing philosophy of Stock Advisor is founded on a buy and hold strategy but also believes in the principle of not losing money and so on occasion when it makes sense a sell recommendation is made.
---
Best Stock Market Investment Advice, News, Research & Analysis Websites
✅ Click to Get Stock Advisor for 50% OFF. Just $1.90 per week
Latest posts by TraderHQ Staff
(see all)