Motley Fool Review – November 2021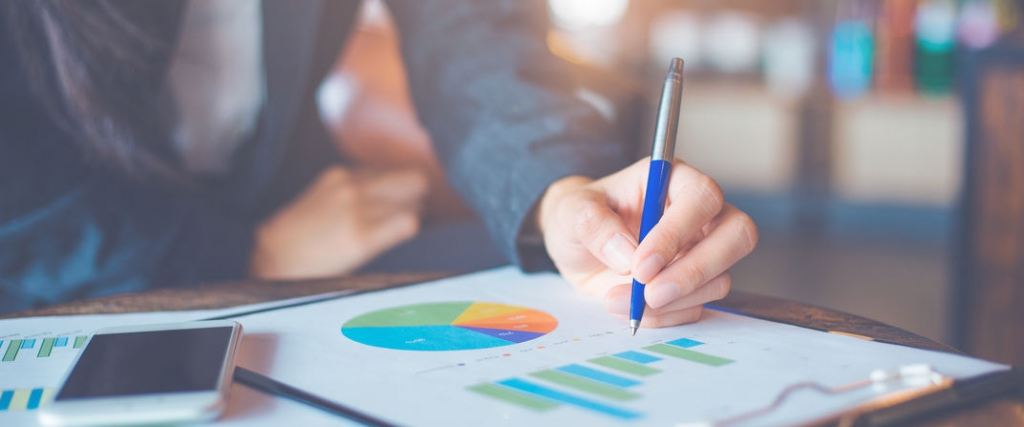 Motley Fool Premium Services
The Motley Fool was founded in 1993 and has been providing premium stock picking services to its readers since 2003 with the start Stock Advisor, the longest running stock picking service. They offer a variety of services based upon investing style and needs but all of them are based on the premise of individual stock picking.
Here is an overview of the different premium services The Motley Fool has to offer.
Stock Advisor
Stock Advisor is the company's most popular stock picking service with over 1m paying subscribers. They offer two new stock recommendations per month in addition to the annual starter stocks and bi-weekly best buy stocks. The focus of the stock picks are not focused on any one sector but instead market wide with an emphasis on growth stocks. The average return of a stock advisor pick is 631%. Comes with a 30-day money back guarantee.
Read more on Stock Advisor here.
Rule Breakers
Rule Breakers is the companies second most popular service that also offers two new recommendations per month with a sharp focus on high-growth disruptive innovators with the potential to be tomorrows market leaders. The average return of a Rule Breakers pick is 367% with some of the biggest winners producing larger returns in shorter time than Stock Advisor. Comes with a 30 day money back guarantee.
Read more on Rule Breakers here.
Stock Advisor + Rule Breakers Bundle
Both Stock Advisor and Rule Breakers offer great value and are very complimentary in what they offer which is why this bundle discount is a no-brainer at $199/year for new members (regular price is $499). Rule Breakers + Stock Advisor Bundle Deal. Comes with a 30-day money back guarantee.
Read more on the Rule Breakers + Stock Advisor Bundle here.
Everlasting Portfolio
The Everlasting Portfolio is 8 years old and has produced over a 650% return in that time. This real-money portfolio service gives you complete access to CEO Tom Gardner's personal portfolio that contains the only publicly traded stocks Tom will ever own.
Each premium service from The Motley Fool has it's own team of analysts and Everlasting Portfolio is the representation of ALL the stock research and recommendations company wide. This makes the Everlasting Portfolio one of the best ways to get access to the "best of the best" stock picks from the entire company. The other unique aspect of this service is that it gives you access to Tom's portfolio so you can see the allocations, selling activity and when and how much he doubles down on his highest conviction companies.
The service is normally $2,999 per year but is currently available on a company discounted promo price of $1,599.
Read more on the Everlasting Portfolio here.
Everlasting Stocks
Everlasting Stocks is high value, low cost service a that features some of the best stock picks that come from the various Everlasting premium services The Motley Fool runs, such as the Everlasting Portfolio, 10X and Rising Stars. The service now offers two new stock recommendations per month and follows a very similar format to Stock Advisor and Rule Breakers.
The service is normally $299 per year but is currently on sale for $99 per year for new members.
Read more on Everlasting Stocks here.
Rule Your Retirement
Rule Your Retirement is normally $149 per year but is currently available for $99/year or $149 for a 2 year subscription.
Read more on Rule Your Retirement here.
Everlasting: IPO Trailblazers
IPO Trailblazers is the first service dedicated to investing in the IPO market.
Everlasting: The Ownership Portfolio
The Ownership Portfolio is focused on founder-led companies with 500% upside potential. This service is designed to be the one stop shop for found-led investing.
Everlasting: Rising Stars 2021
Rising Stars 2021 is focused on building a market beating portfolio with high upside micro-cap stocks believed capable of 6x returns over the next 10 years.
Everlasting: Moneymakers
Moneymakers is a Warren Buffett inspired portfolio that is designed to thrive in any business environment.
Everlasting: Global Partners
Global Partners is is focused the best investment opportunities outside the U.S.
Everlasting: 10X
10X is focused on finding companies that have the potential to grow 10x over the next 5 to 15 years.
Motley Fool History
The Motley Fool is a private finance and investment advice company founded in 1993 with operations in the US, UK, Australia, Canada, Germany, Hong Kong and Japan.
They're led by co-founders and brothers David and Tom Gardner, who also lead the Fool's two stock picking services Stock Advisor and Rule Breakers.
Stock Advisor, the company's flagship product was started in 2002 with the aim of simplifying the process for normal folk to invest in great stocks by offering monthly stock picks and premium investment education.
Rule Breakers, was started in 2004 with a different investing philosophy from Stock Advisor and features only the stock recommendations from David Gardner whereas Stock Advisor features picks from both. The investment focus of Rule Breakers is on high-growth, disruptive companies.
They have since released the Fool 100 Index which is a new market-cap weighted index that tracks the performance of the 100 biggest investment ideas from the company.
Today the company's moto is "to make the world, smarter, happier, and richer" and they believe investing in great businesses, for the long haul is the best path to wealth creation.
They have done a good job proving that moto to be true with their stock picking services which have beat the market by 2-6x since their respective inceptions.
David's track record is nearly 7x the market earning him the highest level of respect from the investment community.
To get a better grasp of David Gardner and his views on investing take a listen to this podcast, video where he shares his best investment lessons.
You can read our complete overview of Stock Advisor here and Rule Breakers here.