The Best Stock Advisor Resources for Savvy Investors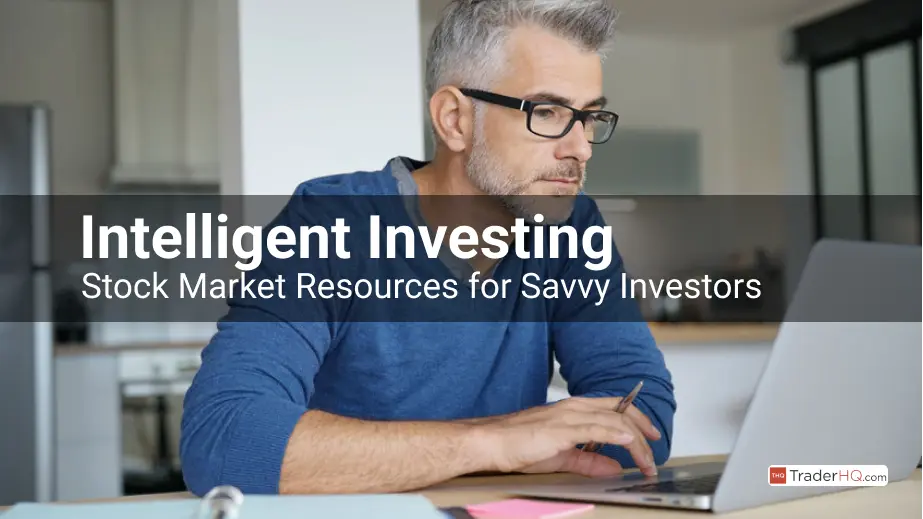 Best Stock Market Investment Websites & Services
Before investing in stocks, it is important to do stock research and understand the risks involved. Investment services can help you make informed decisions about which stocks to buy, how to construct a portfolio and how to manage risk.
Here are some of the subscriptions we find most helpful.
If you're new to investing I recommend checking out the Stock Advisor service. It's an excellent choice if you're relatively new to investing and want to learn more about investing, portfolio construction and the psychology of investing. You'll also have access to stock research on new trends and the stocks that could benefit from them. You can read our full review of the service here. Motley Fool Stock Advisor Review
If you're looking for a way to invest in high growth companies, Rule Breakers is a great option. With a team of experienced professionals, they can help you identify and invest in companies with strong long-term potential.
The Everlasting Portfolio is a good choice for investors with a large amount of money to invest and who already have an established portfolio. This service provides access to all of the stock trades made by Tom Gardner, as soon as they are made.
Everlasting Stocks is a great way for new investors to get started in building a portfolio of high-growth stocks. For a limited time, you can sign up for Everlasting Stocks at a promotional price of $99. This includes a 30-day money-back guarantee, so you can try the service with no risk.
Motley Fool discounts are available on their services. To help you make the most of your investment see their Stock Advisor and Rule Breakers bundle or the Epic Bundle to get the best bang for your buck.
The Motley Fool Review : If you're looking for an in-depth look at The Motley Fool's stock picking abilities and performance, our review is a great place to start. We'll give you an overview of what they do and how they've performed in the past, plus provide some actionable tips on how to use their services to improve your investment strategy.
Growing Your Wealth Through Compounding Returns
Building wealth is surprisingly more simple than we make it out to be. The first step is to understand how powerful compound interest is to wealth building and more specifically investing.
Compound interest accelerates wealth building in the short-term and supercharges it in the long-term. Your money earns interest and your interest earns interest, hence the compounding affect.
It's been said that Albert Einstein called compound interest the 8th wonder of the world and that ... "He who understands it, earns it, he who doesn't, pays it".
You see, compound interest can work in your favor or against you through debt. This is why eliminating debt is a key principle to building wealth through compound returns. Those would be debt payments can now be investments, which earn interest that compounds.
Let's look at a couple real-world examples of how simple the numbers really are.
What if You Invested $5000 Every Year?
Let's say you invest $5000 every year, into an S&P 500 index fund like VOO, IVV or SWPPX, which has produced roughly 10% annualized returns for decades.
Here's what the compound returns look like over time with an assumed 10% annualized return...
In the 1st year you'd earn $500 interest per year.
In the 3rd year, $1655 interest per year.
In the 5th year, $3053 interest per year.
In the 10th year, $7969 interest per year.
In the 20th year, $28,637 interest per year.
At this point your principal investment is just $100,000 ($5000 x 20 years) however your account balance has ballooned to $540,909 thanks to compounding interest.
In the 31st year you'll have over $1,000,000.
What if You Invested $10,000 Just One-Time?
Alternatively, instead of making a $5000 investment each year here's what a one-time investment of $10,000 looks like with an assumed 10% annualized return.
$67,275 in 20 years...
$174,494 in 30 years....
and $452,593 in 40 years.
That's nearly a half-million dollars from a $10,000 investment.
How to Take Advantage of Compound Returns
Start investing early – The earlier you start investing the sooner your investment will snowball.
Continue investing – The more frequently you invest the more interest you will earn. Invest what you can, when you can.
Hold – Hold on to you investment and allow the interest to earn interest.
Make wise investments – Interest rates matter and obviously the higher he rate the better your return. A 10% return over 40 years will build considerable wealth.
Tips for Investing in Stocks: Start Small, Diversify, and Do Your Research!
Start with small investments and gradually increase your portfolio
Diversify your investments to minimize risk
Be patient and don't panic when the market fluctuates
Do your research and understand the companies you're investing in
Have a long-term investment strategy
Consult with a financial advisor if necessary
Stock Market Performance
U.S. stock market performance over the last month, YTD, one, three and five year periods organized by index, sector and theme.
Performance by Index
| | | | | | | | | |
| --- | --- | --- | --- | --- | --- | --- | --- | --- |
| Index | Ticker | 1 Week | 2 Weeks | 1 Month | YTD | 1 Year | 3 Years | 5 Years |
| Nasdaq 100 | QQQ | -2.99% | -8.17% | -10.73% | -10.70% | -25.73% | 47.08% | 89.23% |
| S&P 500 | SPY | -2.93% | -8.07% | -9.90% | -9.62% | -17.65% | 28.23% | 52.70% |
| Russell 2000 | IWM | -1.43% | -8.64% | -9.13% | -10.13% | -25.47% | 14.74% | 16.97% |
| DJIA | DIA | -2.89% | -7.37% | -9.39% | -8.98% | -16.03% | 14.95% | 39.44% |
| S&P MidCap 400 | IJH | -2.17% | -9.07% | -9.05% | -9.76% | -17.92% | 20.83% | 30.25% |
Performance by Sector
| | | | | | | | | |
| --- | --- | --- | --- | --- | --- | --- | --- | --- |
| Sector | Ticker | 1 Week | 2 Weeks | 1 Month | YTD | 1 Year | 3 Years | 5 Years |
| Value | IUSV | -3.33% | -8.68% | -9.43% | -9.20% | -12.93% | 17.56% | 31.73% |
| Growth | IUSG | -3.21% | -8.33% | -10.44% | -10.25% | -22.42% | 34.24% | 66.98% |
| Quality | QUAL | -3.12% | -8.31% | -10.39% | -10.20% | -21.86% | 19.68% | 44.21% |
| High Dividend Yield | VYM | -2.95% | -7.75% | -8.97% | -8.57% | -9.12% | 17.71% | 33.05% |
| Momentum | MTUM | -2.53% | -6.51% | -7.04% | -6.67% | -26.67% | 15.27% | 43.33% |
| Dividend Growth | DGRO | -3.83% | -8.37% | -9.49% | -8.93% | -12.39% | 23.23% | 50.72% |
| Equal Weight | RSP | -2.45% | -8.53% | -9.65% | -9.58% | -16.26% | 26.60% | 43.57% |
Performance by Theme
Theme
Ticker
1 Week
2 Weeks
1 Month
YTD
1 Year
3 Years
5 Years
Technology
XLK
-4.01%
-8.24%
-11.75%
-12.18%
-21.12%
55.02%
111.18%
Healthcare
XLV
-1.32%
-4.08%
-4.49%
-2.93%
-5.29%
43.18%
59.03%
Consumer Staples
XLP
-3.82%
-6.46%
-9.24%
-8.73%
-3.94%
17.35%
37.98%
Utilities
XLU
-8.71%
-12.61%
-13.13%
-11.88%
3.07%
9.83%
40.96%
Consumer Discr
XLY
-2.71%
-10.88%
-9.23%
-8.40%
-21.86%
23.52%
65.44%
Communication Svcs
XLC
-2.48%
-8.48%
-12.74%
-11.93%
-40.46%
0.79%
Basic Materials
XLB
-0.61%
-7.71%
-8.61%
-9.81%
-15.71%
26.92%
29.79%
Financial Services
XLF
-2.22%
-8.72%
-8.42%
-8.14%
-20.31%
18.17%
27.53%
Industrials
XLI
-2.25%
-7.95%
-10.98%
-10.86%
-16.98%
15.41%
25.76%
Energy
XLE
2.19%
-7.24%
-8.28%
-10.53%
36.17%
46.69%
28.66%
Real Estate
XLRE
-3.87%
-9.77%
-14.26%
-13.95%
-19.76%
-0.63%
27.88%
Performance of Select Growth Stocks
Company
Ticker
1 Week
2 Weeks
1 Month
YTD
1 Year
3 Years
5 Years
Alphabet
GOOG
-3.05%
-7.41%
-13.03%
-11.91%
-96.47%
-91.83%
-90%
Datadog
DDOG
1.72%
-5.35%
-8.61%
-15.41%
-35.39%
185.47%
Upstart
UPST
-3.30%
-11.38%
-19.88%
-19.7%
-93.37%
Monday
MNDY
-5.10%
-15.48%
2.84%
-0.3%
-65.62%
Nvidia
NVDA
-3.01%
-9.29%
-12.90%
-19.6%
-41.35%
181.49%
174%
Tesla
TSLA
-3.66%
-14.18%
-4.30%
-3.8%
-65.89%
445.49%
289%
Microsoft
MSFT
-2.11%
-4.75%
-10.56%
-10.9%
-17.70%
76.87%
231%
Apple
AAPL
-8.13%
-10.54%
-12.51%
-12.1%
-2.47%
156.98%
276%
Shopify
SHOP
-6.33%
-18.21%
-13.85%
-14.9%
-98.03%
-91.32%
-77%
Bitcoin
BTCUSD
1.69%
1.02%
-2.04%
-1.4%
-52.05%
135.32%
Ethereum
ETHUSD
1.48%
0.30%
-13.37%
-13.0%
-51.90%
648.55%