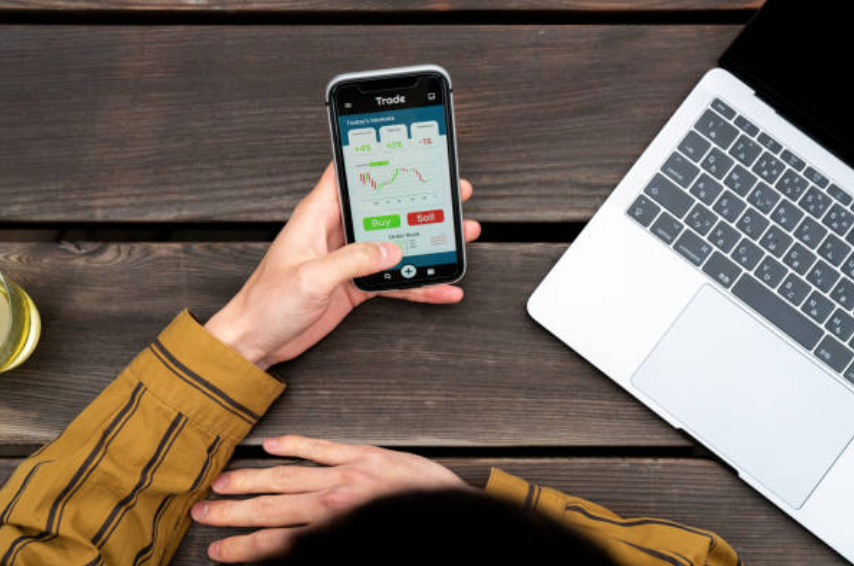 Top Online Brokers for Beginner Stock Traders
Brokerage accounts have changed significantly over the years… so what makes a good brokerage account today? Read on to find out what makes a good investment account for new investors today.
A good brokerage account for beginners should have low trading fees, if not free, low account minimums and diverse investment offerings like stock, bonds, ETFs and mutual funds.
We'll walk your through the options for the best discount broker options so you can decide which one best fits your needs.
Looking for an international brokerage account? Try Firstrade for $0 trades and no hidden fee's the simplest way for non-U.S. citizens and residents to invest in the U.S. market. Learn more about the Firstrade international brokerage account.
---
In this Article:
---
Best Brokerage Accounts for Beginners
It's important to know the difference between trading and investing. Investing is the purchasing of assets or stocks and holding for a long period, often referred to as "buy and hold". This type of investing is best suited for retirement goals and is less risky compared to trading.
Stock trading or just "trading" typically involves buying and selling assets in the short-term. Trading is riskier than investing is not suited for beginners.
Full-service brokers vs discount brokers
The two types of brokers are full-service and discount online brokers and they com with different service levels and pricing.
Full-service brokerages – These are traditional firms, typically that have office fronts to meet clients. They typically offer different services for retirement planning, tax or just guidance on which investments to purchase or sell.
You could pay $150 in fees investing $5000 in a mutual fund with a full-service brokerage while a discount broker might not charge you anything.
Discount brokerages – Discount brokers are geared toward self directed investors and most offer free or low cost trading. This space has become very competitive which has been great for us as prices continue to go down and features are going up.
3 Types of Brokerage Accounts:
There are 3 forms of brokerage accounts: cash, margin and discretionary. You will need to choose during sign up which type you want. For most starting investors a cash account is all your need and in all likelihood you'll keep that account for a very long time.
Cash account – This is the most common type. It's simple, you pay cash for all the investments purchased. You typically can upgrade to another account type later on.
Discretionary account – With a discretionary account another person can manage buy and sell stock for you without your involvement.
Margin account – A margin account allows you to borrow money to invest., typically up to 50% of the investment price. You should not use a margin account if you don't have the money to cover your loses.
Requirements for Opening Account:
A funding bank or savings account.
Your social security number for tax forms.
Your diver's license or state ID to verify your identity.
---
What makes a good brokerage account?
Diverse set of investment options – Find a broker that offers the invest options you are interested investing in such as stocks, bonds, ETFs, options and mutual funds.
Low Commissions – Many brokers today, thanks to competition, offer commission free trading while others charge fee. Be sure to find a broker that doesn't charge too much because that will cut into your investment returns.
Avoid hidden fees – Some brokerages will charge extra fees for inactivity or transfers and withdrawals or annual fees. It's best to avoid brokers that charge these fees all together.
Low or No Account Minimums – Some brokers require a minimum deposit of $500 to $3000, however there are many that offer no minimums deposits. Find one that works for you without stretching yourself.
Mobile and Online Trading – You want to be able to make a trade when and where you need to. For this you want a brokerage that provides a convenient and easy to use platform for mobile and desktop trading.
Research and Learning Resources – You want to grow your investing knowledge and make sound decisions with your investments. To do this it can really help to have a brokerage that gives you all the key information, research and analysis for the different stocks right there on the platform.
How much money do I need to start investing?
You don't need much money to get started investing, just enough to buy a share of stock, however many brokers now offer purchasing of fractional shares making it easier to own more expensive stocks and ETFs.
What's the best way to diversify my investments?
The easiest way to diversify with big money or small is through invest funds or ETFs. These funds track indicies like the S&P 500 (VOO or SPY) or a group of companies. There are ETFs that track just about anything you can think of (tech stocks, foreign investments, energy etc.).
Is my money protected?
Brokerages have SIPC coverage which protect your money in the event of bankruptcy. You are not protected against your investments losing value.
---
10 Best Brokerage Accounts for Beginners in 2021
TD Ameritrade is often considered the best for all experience levels including beginners. Includes $0 trades, commission-free ETF trading, $0 account minimum, great trading platform, industry leading education, great market research and very good customer service.
Fidelity is a great broker for all varieties of investors. It has $0 stock trades, commission-free ETF trading, mobile trading app, retirement services and great trading tools.
Charles Schwab started in 1973 and is one of the most popular full-service brokers. It offers $0 stock trading, commission free ETF trading, $0 account minimum along with the usual research and trade tools.
E*Trade was founded in 1982 and is popular for its options trading platform and features $0 stock trades and commission free ETF trading and $0 account minimum.
Interactive Brokers is popular with professional investors. It's Trader Wordstation platform has great tools and a large selection of tradeable securities. Offering $0 stock and EFT trades and a $0 account minimum.
Merrill Edge comes from Bank of America and features $0 stock trades and commission free ETF trading.
TradeStation features a desktop and web platform, features $0 stock and ETF trading and $0 account minimum.
Robinhood was distributive to the online broker industry with its no cost stock trades and now in response most brokers had to match their pricing. Their app is easy to use but currently does not match all the features of the other online brokers.
ZacksTrade features a full feature trading platform, great research and $0.01 trading and comes with a $2500 account minimum.
Ally Invest comes from Ally Financial and offers $0 stock and ETF trading.
---
Best Brokerage Account Promotions:
Bottom line:
There are many choices of brokers and many continually improve their offerings and maintain competitive pricing. Do you research and go with the one that fits your needs the best. Go and get started investing.
»RELATED:
– Best Stocks to Invest in for the Long-Term
– Best Stock Advisor and Investment Advice Services
– Learn How to Invest in Stocks