Notable Traders
Finding quality ideas and trading insights into the markets on Google+ is a challenge; there aren't too many traders who share regularly. Below are a few who put out great stuff throughout the week.
See also 50 Blogs Every Serious Trader Should Read
1. Greg Harmon
Greg Harmon is a well-known trader and StockTwits contributor that works at Presidium Capital. Through his Google+ account, Mr. Harmon provides a combination of insights from his blog posts and actionable investment ideas with a focus on technical analysis illustrated on price/volume charts.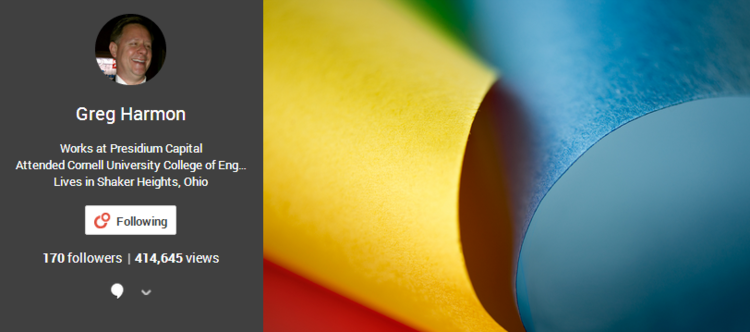 2. Mercenary Trader
Mike McDermott from Mercenary Trader shares useful blog posts and meaningful quotes on his Google+ account. Traders looking for a combination of educational content and actionable trade ideas may want to follow the account in order to receive updates whenever new blog posts are made.

3. Dan Chapman
Dan Chapman of StockConsultant.com provides actionable trading ideas to followers on Google+. With a focus on technical analysis, these trading ideas consist primarily of individual U.S. equities that appear well positioned for a breakout or breakdown, with stock charts to accompany the explanations.
Be sure to check out the Top 21 Trading Rules for Beginners: A Visual Guide

4. DeWayne Reeves
DeWayne Reeves focuses on commodities and index futures markets, such as e-minis, while also providing a lot of educational content. Through his Google+ account, he shares specific trading insights on everything from crude oil to soybeans with a focus on using technical analysis to derive specific price targets.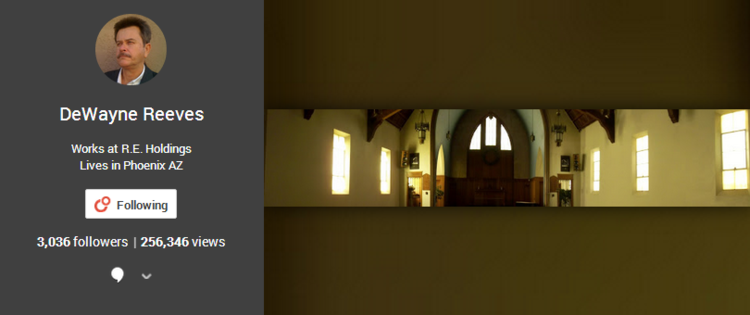 Notable Organizations and Companies
Individual traders aren't the only ones worth watching. Below are a handful of trading platforms and other organizations whose Google+ pages are worth checking out.
5. Scottrade
Scottrade has become one of the most popular discount brokers in the market with low commissions and advanced tools. Traders may want to follow the company's Google+ account for educational content, feature notifications, and other content that could improve trading over the long-term.

6. White House
The White House obviously has a lot of influence over economic policy and the direction of the stock market. Traders can follow the White House's Google+ account to keep abreast of these policies and ensure they are on the right side of macroeconomic trades when trading large indexes.

7. Federal Reserve of Chicago
Many U.S. Federal Reserve banks don't maintain active Google+ accounts for the most part, but the Federal Reserve Bank of Chicago keeps its profile updated with posts about macroeconomic policies and news. Traders can follow the account to keep up with the latest, from FOMC statements to key economic readings.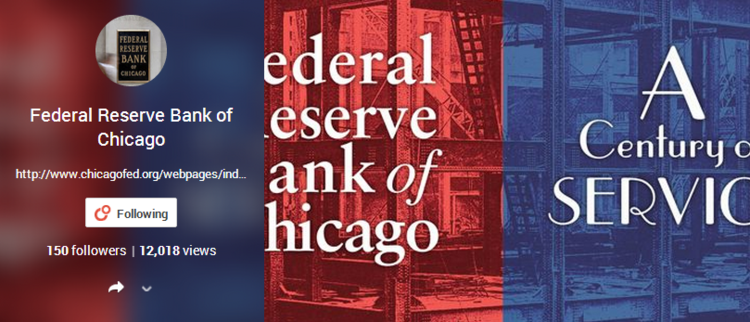 8. OptionMONSTER
OptionMONSTER is a popular news and opinion outlet for options traders, providing both educational and actionable insights for traders. Through its Google+ account, the organization provides educational content, access to its webinars, and a variety of different videos designed to educate and inform options traders.
See also the Ten Commandments of Options Trading

News & Media
Just about every financial news outlet has a Google+ page, but the majority of them don't offer up much in the way of unique or insightful content.
Below are a few that are quite active and put out quality content.
9. Wall Street Journal
The Wall Street Journal has been one of the leading sources of financial news in the United States for many years. Traders should keep an eye on the Google+ account to receive breaking news notifications, insightful analysis of timely events, and feature stories covering companies making headlines for the day.

10. Bloomberg News
Bloomberg News is another leading provider of financial news in the United States and around the world. Through its Google+ account, the organization posts about breaking headlines, corporate news, and other items that impact the market throughout the trading day, making it an important resource.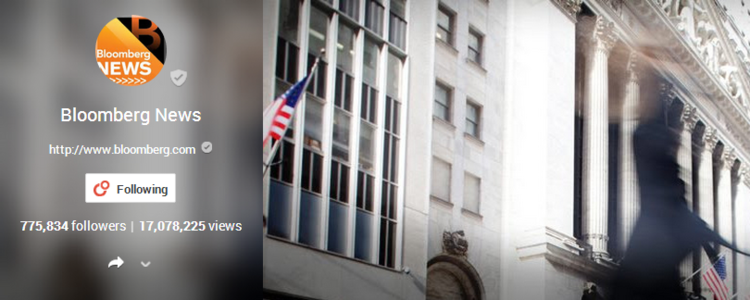 11. Investors Business Daily
Investors Business Daily is a widely followed investment publication that can both provide actionable ideas and actually move the stocks mentioned. Through its Google+ account, traders can access select IBD investment ideas, macroeconomic commentary, and other insights that can help improve trading.

12. The Economist
The Economist is a leading source of economic news around the world, with some of the most insightful coverage of major political events. Traders focused in markets outside of the United States may want to pay particularly close attention to the account, as its coverage is broader than many other publications.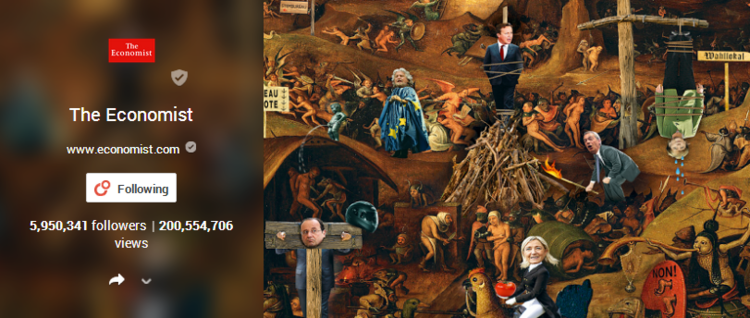 Bottom Line
Though Google+ remains a relatively small social media platform, there are still a number of high quality pages putting out good, useful information. If you've adopted Google+ as an alternative or complement to other social outlets, these pages are all well worth a follow.
Latest posts by TraderHQ Staff
(see all)