Best Stock Advisors and Stock Picking Sites & Services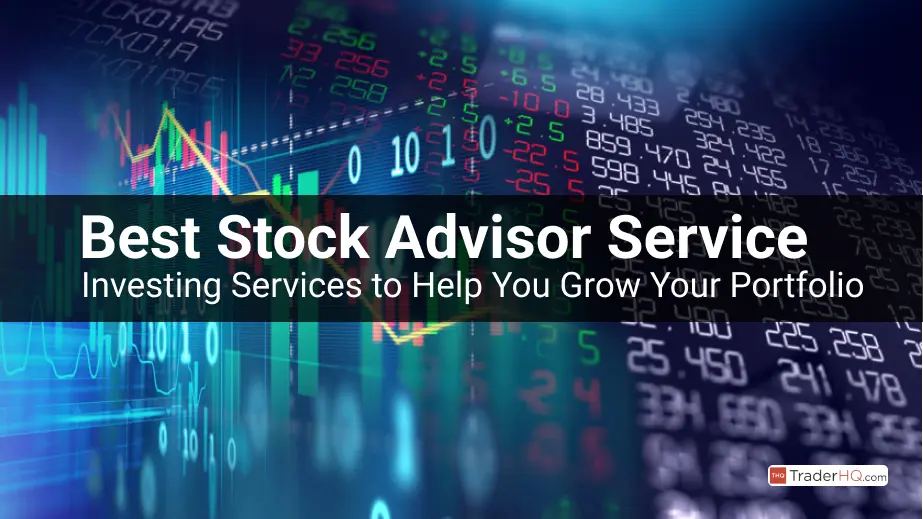 Finding the Right Stock Advisor for Your Investment Journey
It's widely acknowledged that a reliable stock advisor can be a game changer for your investments. With an array of options available, pinpointing the ideal stock advisor can be a daunting task.
As a novice investor, numerous factors come into play, and identifying the most critical aspects that affect your portfolio can be challenging. A seasoned stock advisor helps you traverse these complexities by offering valuable research and analysis to facilitate intelligent investment choices.
To simplify the process of selecting the right stock advisor for your requirements, we've curated a list of top-notch stock advisor websites and subscription services. Whether you're in search of general market insights or specific stock recommendations, this list has you covered.
Initially, it's crucial to comprehend what constitutes a proficient stock advisor service. An exceptional stock advisor should:
Enlighten you about investing and elucidate the various investment types.
Provide guidance on stock selection and the optimal time to sell, based on their market expertise.
Identify undervalued stocks with promising growth potential.
Conduct thorough analysis of individual stocks, encompassing both risks and rewards.
Offer recommendations on the ideal times to buy or sell specific stocks.
Assist in creating a diversified portfolio that balances risk and potential returns.
Deliver ongoing support and guidance as market dynamics shift.
As illustrated above, a stock advisor offers numerous advantages, making it essential to carefully evaluate your options and make the most suitable choice for your needs. When selecting a stock advisor service, certain key attributes can help ensure you receive top-tier advice and achieve success.
Essential Criteria for Selecting the Best Stock Advisor Service
Track record: A dependable stock advisor boasts a proven history of selecting profitable stocks. Opt for a service with an established reputation and a lengthy track record.
Research: An outstanding stock advisor conducts their own research on recommended stocks. They should have a team of analysts who are well-versed in market dynamics and skilled at identifying high-potential stocks.
Transparency: A reputable stock advisor should be forthcoming about their stock-picking methodology and track record. This transparency allows you to comprehend their reasoning behind specific recommendations and instills confidence in their guidance.
Guidance: A superior stock advisor offers continuous guidance as market conditions evolve. They should be capable of helping you make well-informed decisions regarding your investments.
Value for money: A trustworthy stock advisor charges a fair price for their service, and the value derived from their advice should surpass the service cost.
Free trial: Seek a service that provides a free trial or a money-back guarantee, allowing you to test the waters before fully committing.
Finally, the moment you've been anticipating – our top selections for the best stock advisor services and subscriptions.
1. Motley Fool Stock Advisor
The Motley Fool Stock Advisor is a great choice for investors who are looking for great analysis, monthly stock recommendations and a suite of market coverage content including briefings, live webcasts and lots of premium content to educate.
They boast over a million subscribers and more than 20 years of service, make it one of the longest running stock advisory newsletters around.
The service has a proven track record of picking winning stocks. The Motley Fool team of analysts understand the market and know how to identify high growth stocks and have some amazing returns to show for it.
They offer new monthly stock picks along with specific recommendations for those building a new portfolio or looking to add more diversity and alpha to their existing portfolio.
The service costs $199/year but is currently available for $99 for new members. And it comes with a 30-day money back trial period which is more than worth it just for the premium content and education they provide.
You can read our in-depth review of Stock Advisor here.
We analyzed the performance of all stock picks from 2016 through 2021 and then looked at the average return at 3 months, 6 months, 1 year, 2 years, 3 years and 4 years.
And looked at the total percentage of stock picks that produced a 15%+ return and 50%+ return 1 year after recommendation.
And looked at what percentage of picks resulted in 3x and 10x returns by the 4th year.
As you can see both Stock Advisor and Rule Breakers were wildly successful in all these time ranges.
Click here to See the Latest Stock Advisor Picks (Dec 8th, 2023)
Returns Over-time
Stock Advisor
Rule Breakers
3 Months
8.34%
9.48%
6 Months
19.72%
21.27%
9 Months
31.69%
33.57%
1 Year
42.53%
42.48%
2 Years
100.13%
113.27%
3 Years
153.44%
152.91%
4 Years
208.65%
342.65%
15%+ Returns
at 1 Year
74.23%
79.38%
50%+ Returns
at 1 Year
47.42%
51.55%
3x Returns
by 4th Yr
8.25%
15.46%
10x Returns
by 4th Yr
1.03%
5.15%
2. Motley Fool Rule Breakers
This Motley Fool service is very similar to Stock Advisor in the overall structure of the service and recommendation calendar. The main difference is that it's run by a separate set of analysts who focus on high growth innovators, disrupters and first to market company's.
If you're looking for more stability and conservative growth then Stock Advisor is probably a better choice. If you're looking for higher potential returns then Rule Breakers is probably a better pick.
Both of the services are very complementary and so we think both used in tandem works well. And luckily the Motley Fool knows this and have bundled them together for a discounted price.
You can read our in-depth review of Rule Breakers here.
Bundle Offer: Stock Advisor + Rule Breakers + Everlasting Stocks + Real Estate Winners. 1 Year for $299
3. Morningstar StockInvestor
David Harrell is the editor of the Morningstar StockInvestor newsletter, which covers investing in company's with stable or growing competitive advantages featuring two separate model portfolios.
The Tortoise and the Hare. The Tortoise is growth oriented and the Hare is defensive and high-quality value stock focused.
Both portfolios aim to generate risk-adjusted returns that outperform the S&P 500 over a full market cycle. However, the Hare portfolio is willing to take greater risk in return for higher potential growth.
For those that are looking for a more conservative and balance portfolio approach the Morningstar StockInvestor newsletter could be a good option. You will find less volatility and also less growth potential in this offer as compared to The Motley Fool services.
You can read more about StockInvestor here.
4. Everlasting Portfolio
Tom Gardner's Everlasting Portfolio is a portfolio of stocks that have the potential to outperform the market. These stocks come from different sectors and different parts of the world, but they all have one thing in common: they're the best of the best.
With so many different options out there, it's hard to know which stocks to buy. That's where Tom Gardner comes in. As the CEO of The Motley Fool, he oversees a team of 47 analysts who are experts in stock picking. They research and identify the most promising stocks, so you can be sure that any stock in the Everlasting Portfolio is a good investment.
Not only does Tom hand-pick the stocks in the portfolio, but he also tells you when to buy or sell them. He allocates a certain percentage of the portfolio to each stock, so you know how much to invest. And , he provides specific instructions on how to add a particular stock to your portfolio.
With Tom Gardner's Everlasting Portfolio, you can be confident that you're investing in the best stocks on the market. So if you're looking to make some big gains in the stock market, be sure to check out this portfolio.
You can read our in-depth review of the Everlasting Portfolio here.
Conclusion
Stock advisor websites can be a helpful resource for investors. However, it's important to remember that they're just one tool in your arsenal. You'll also need to do your own research and make sure that you understand the risks involved before making any investment decisions.
More Stock Market Resources:
Did you know that...
The time value of money concept emphasizes that a dollar today is worth more than a dollar in the future due to its potential earning capacity?
Market capitalization, calculated as the stock price times the total number of outstanding shares, gives an indication of a company's total value in the market?
Certain pharmaceuticals, like flu vaccines, can have seasonally-driven demand based on flu seasons?
Tactical asset allocation is a strategy that involves adjusting portfolio allocations based on short-term market forecasts to exploit perceived market inefficiencies?
The 'decoupling theory' suggests that emerging markets can thrive independently of developed markets, especially during economic downturns?
Quotes of the Day:
"The best way to make money in the stock market is to invest in companies that have a strong earnings growth." - T. Boone Pickens
"Investing is about finding value where others don't see it." - Bruce Berkowitz
"The best way to make money in the stock market is to buy great companies at reasonable prices." - David Einhorn
"The most successful investors are those who are able to control their emotions and stick to their investment plan." - Charles Brandes
"The stock market is filled with individuals who know the price of everything, but the value of nothing." - Joel Greenblatt
*Disclaimer: Unless noted otherwise all returns are as of Dec 8, 2023. Past performance is no guarantee of future results. Individual investment results may vary. All investing involves risk of loss.
We provide general information, not investment advice. Some of the links on this page are affiliate links in which we receive a commission when a purchase is made.
$89 promotional price for new members only. $110 discount based on current list price of Stock Advisor of $199/year. Membership will renew annually at the then current list price.
$99 promotional price for new Rule Breakers members. $200 discount based on current list price for Rule Breakers of $299. Membership will renew annually at the then current list price.