Firstrade International Brokerage Account Review [2022] - Investing in the U.S. Stock Market
Related: Best Stock Picking Websites, Motley Fool Stock Advisor Review, Investment Advice Services, How to Invest in Stocks in 2022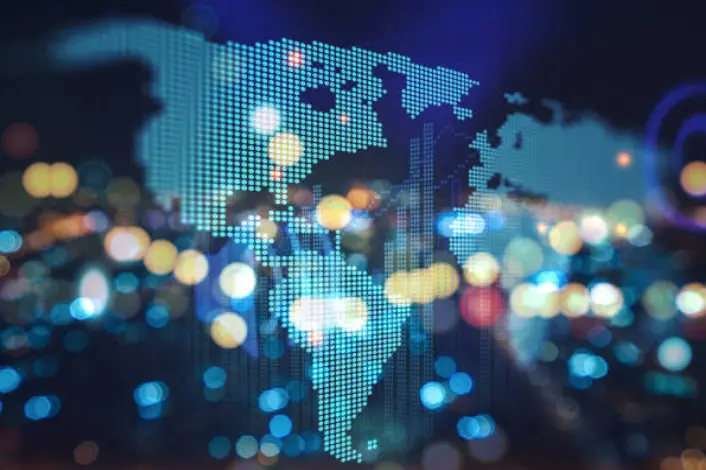 Firstrade International Broker Account
Launched back in 1985, Firstrade is an online brokerage firm based in the US. Its international division gives non-US citizens access to the American stock markets. Additionally, mutual funds, bonds, and ETFs are supported.
Although the platform focuses exclusively on US-listed assets, some of the funds give you exposure to a diversified portfolio of foreign instruments. Firstrade is popular for several reasons, not least because it offers commission-free trades.
There is no minimum deposit policy in place either, which is great if you are investing for the first time.
In terms of safety, Firstrade International is heavily regulated. It falls under the remit of the Securities and Exchange Commission (SEC), and it is a member of the Financial Industry Regulatory Authority (FINRA) and the Securities Investor Protection Corporation (SIPC).
What Assets Does Firstrade International Offer?
As noted above, Firstrade International only gives you access to assets listed in the US.
Nevertheless, here's a breakdown of what you can invest in at the platform.
Stocks
Most investors join Firstrade International to gain access to the two main stock exchanges - the NYSE and NASDAQ. It goes without saying that you can buy stocks in the vast majority of firms listed on these exchanges.
With that said, you will also be able to buy stocks in company's listed on the AMEX. This is useful if you want to invest in small-to-medium company's.
If you have a slightly higher appetite for risk, you'll be pleased to know that Firstrade International also covers the two leading OTC (Over the Counter) markets. This covers the OTCBB and OTC Pink. For those unaware, these two OTC marketplaces give you access to penny stocks.
ETFs
In total, Firstrade International allows you to invest in around 2,300 different ETFs. This is great for those of you that seek to create a highly diversified portfolio. This covers ETFs offered by the usual suspects - such as Vanguard and SPYD.
Other Assets
In addition to stocks and ETFs, you can also invest in the following at Firstrade International:
Mutual Funds: Good selection of 400-ish mutual funds with a range of objectives and risk profiles
Bonds: More than 38,000 bond instruments - covering both the corporate and government sectors
Stock: Huge range of US stock options can also be traded at the platform
Firstrade International Fees and Commissions
The main headline attraction at Firstrade International is that the platform allows you to invest in US stocks without charging you a single cent in commission. In fact, this is the case across all the supported asset classes discussed above.
There are no fees to register an account, nor does Firstrade charge a monthly or annual subscription fee. As such, the platform truly is a low-cost broker.
So that begs the question - how exactly does Firstrade make any money it does charge any fees?
Well, Firstrade will earn interest on any client funds that are not currently invested. Across millions of client accounts, this is a lot of money. Additionally, the platform also offers margin trading services, which itself attracts financing costs.
Additionally, if you find your Firstrade International account with a currency other than US dollars, a 3% FX charge will kick in. This is huge, so if at all possible try to stick with USD.
Core Firstrade International Features and Tools
In addition to zero commissions and no ongoing fees, Firstrade offers the following core features that you might find appealing.
Pricing Alerts
Although a lot of online brokers offer pricing alerts these days, we found that Firstrade takes things to the next level.
For example, most brokers will only send you an alert when a stock hits a pre-specified price.
While you can do this at Firstrade International too, the broker can also send you an alert when a stock increases or decreases by a certain percentage, as well as when 52-week highs or lows are breached.
You can even set up alerts when there is a sudden change in trading volumes.
Research
We should also note that Firstrade International offers an excellent library of research tools. This includes in-depth market commentary throughout the trading day, as well as comprehensive stock reports.
If you are a seasoned investor that requires access to reliable data, Firstrade International also offers real-time streaming quotes. This is compatible across all browsers - and available online or via your mobile device.
Margin Trading
Margin trading allows you to invest more than you have in your account. At Firstrade International, you can buy stocks by putting a 50% margin down.
For example, if you were to buy $5,000 worth of Apple stocks, you would only need to have an account balance of $2,500.
Take note, although the standard Cash Account at Firstrade International requires no minimum deposit, the Margin Account requires at least $2,000. This is in line with SEC rules.
Short Selling
An additional benefit of opening a Margin Account at Firstrade International is that you will be able to short-sell stocks. This is great if you feel that a stock is overvalued and you wish to profit from this.
Open an International Firstrade Brokerage Account
Firstrade International Trading Platform
There is nothing complicated about the Firstrade International trading platform. In fact, if you're a first-time investor looking for a simple and straightforward way to invest, Firstrade is well worth considering.
There is no requirement to download or install any software, as all account features are available through the main website.
Firstrade Mobile App
In addition to the main desktop website, Firstrade International also offers a native mobile app. This is available to download free of charge from the Apple and Google Play stores. In terms of user-friendliness, the app makes it super-easy to buy and sell on the move.
The application has been fully-optimized for smaller screens, with suitable search and filter facilities to help you find your preferred market. On the flip side, the Firstrade International mobile app does not offer pricing alerts.
This is somewhat strange, as alerts are arguably more valuable when they are directed straight to your mobile device. Furthermore, while you can trade stocks, ETFs, and options on the app, you won't be able to access bonds or mutual funds.
Is Firstrade International Legit?
When searching for a new online broker you might be tempted to focus exclusively on metrics like commissions and tradable markets. However, safety should always be your first port of call.
Put simply, Firstrade International is heavily regulated. As we briefly covered earlier, it is regulated by the SEC and a member of FINRA and SIPC.
For those unaware, the SIPC safeguard at Firstrade International covers your brokerage account up to $500,000 in the event the platform went busy.
With that being said, it would be a huge surprise if you as a Firstrade International client would ever need access to these safeguards. After all, the platform has a great reputation in the US brokerage scene and it has been offering investment services since 1985.
Firstrade International Deposits and Withdraws
When it comes to payments, Firstrade International only supports traditional bank transfers. This will need to be a wire transfer if you are based outside of the US. However, if you have access to a US-based bank account that supports ACH, this is also an option.
It is therefore disappointing that the platform does not support the likes of debit/credit cards or e-wallets, as this is a lot more convenient.
Nevertheless, there are no fees to deposit funds into your Firstrade International account, unless you are using a currency other than US dollars. As noted earlier, you'll pay an FX fee of 3% if this is the case.
Firstrade International Customer Support
Firstrade International is behind a highly rated customer service team. This includes a live chat facility. Not only does this allow you to gain access to an agent in real-time, but you won't need to worry about international dialing fees.
With that said, if you prefer to speak with somebody over the phone, you can call Firstrade International on 1-718-961-6600. Alternatively, you can also send an email to service@firstrade.com.
Take note, the customer service team only works Monday to Friday, 8 am to 6 pm Eastern Time (ET). This could make it somewhat problematic if you are located several hours in front of or behind the US.
How to Join Firstrade International - Step-by-Step Walkthrough
If you're based overseas and think that Firstrade International is the right stock broker for you, follow the steps outlined below to get started right now. Open an International Firstrade Brokerage Account Right Here
Step 1: Register an Account
To get the ball rolling, head over to the Firstrade website and elect to open an International Account.
As per the industry standard, you will need to fill out an application form so that Firstrade knows who you are. This includes your name, country of residence, home address, date of birth, and tax identification number.
Step 2: Upload ID
Once you have completed the account application form, Firstrade will ask you to upload a copy of your passport. This needs to show all four corners of the document, be easily readable, and in color.
Firstrade International notes that it typically takes 1-2 working days for the broker to validate your document.
Step 3: Deposit Funds
As soon as you receive an email from Firstrade International advising you that your account has been activated, you can then deposit some funds.
If you are transferring the funds from an international bank, you will find the required details from within your account dashboard. It is crucial that you include your 8-digit Firstrade International account number within the reference field.
If you have a US-based account that supports ACH, you will first need to download, print, and sign an Electronic Fund Transfer agreement.
You will then need to send it back to Firstrade International via upload, email, or fax. Once confirmed by the broker, you can proceed to transfer the funds via ACH.
Step 4: Invest or Trade
Once your bank transfer has been credited by Firstrade International, you can start investing. The online and mobile versions of the broker are both super-easy to use. You can either search for the asset you wish to invest in or use the filter buttons.
Firstrade International Review: The Bottom Line
In summary, when you initially head over to the Firstrade International website, you'll notice that the platform looks super-outdated. However, this shouldn't put you off, as the broker ticks most of the right boxes.
For example, you can invest in heaps of US-listed stocks, ETFs, bonds, and mutual fund commission-free. This is also the case when trading stock options. We like the fact that there is no account minimum, nor do you need to pay any monthly/annual fees.
Most importantly, the platform is heavily regulated and well regarded in the online brokerage scene.
All in all, if you are looking for a simple and low-cost way of investing in US assets from overseas, Firstrade International is well worth considering.
Try Firstrade to Start Trading U.S. Stocks
Did you know that...
Seth klarman, founder of baupost group, emphasizes the importance of a margin of safety, saying that it's the "central concept of investing"?
Assessing management's commentary in quarterly earnings calls can provide qualitative insights into a company's future prospects and challenges?
The term 'blue-chip stocks' originates from poker, where blue chips are the most valuable?
In the context of businesses, CAGR is frequently used by startups and high-growth companies to showcase their growth potential to investors?
Compounding returns means you earn interest on the amount you invest, and then you earn interest on both the principal and accumulated interest?
Quotes of the Day:
"Investing is about finding undervalued companies with strong fundamentals." - Robert Rodriguez
"The most important thing in investing is to have a long-term perspective." - Donald Yacktman
"The best investment you can make is in a company with a strong management team." - Marty Whitman
"The most important thing in investing is to have a margin of safety." - Julian Robertson
"Investing is not about being right or wrong, it's about making money." - Jeffrey Gundlach
More Stock Market Resources: