Motley Fool Discounts & Bundle Deals (Rule Breakers, Stock Advisor & Epic Bundle)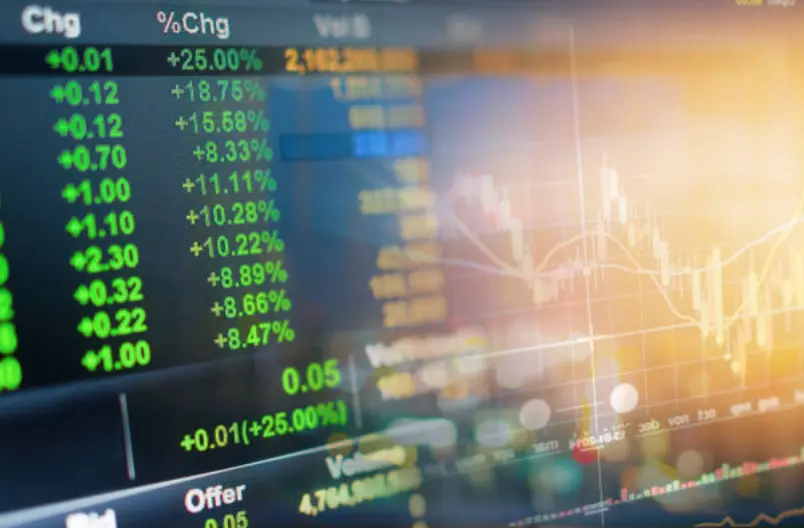 Rule Breakers Bundle with Stock Advisor
The two most popular premium services are Motley Fool Stock Advisor and Rule Breakers and now they are available together in a special bundle offer of $499 $199/year for new subscribers. This offer also includes a 30 day money back guarantee, so you can try both services absolutely risk free.
Bundle Offer: Stock Advisor + Rule Breakers + Everlasting Stocks. 1 Year for $299
Motley Fool Bundle Discount
Here's what you get with this Motley Fool bundle discount for Rule Breakers and Stock Advisor which gives you access to 2x the stock picks.
1 Year of Complete Access to Stock Advisor & Rule Breakers.
48 New Stock Recommendations
20 Starter Stock Picks
2 Sets of Monthly Best Buy Stocks
30 Day Risk Free Period with Money Back Guarantee.
$199 for new members. Regular price is $499/year.
Stock Advisor & Rule Breakers Picks
Returns are calculated from the date of recommendation to present.
Top Motley Fool Picks From 2019 to 2022
These are the best picks from the Stock Advisor and Rule Breakers services from 2019 to 2022.
| | | |
| --- | --- | --- |
| Stock Advisor & Rule Breakers Picks (2019 to 2022) | Return | Annualized Return |
| EV Company | 774% | 310% |
| Medical Company | 427% | 135% |
| Cloud Data Company | 233% | 87% |
| Solar Company | 230% | 84% |
| Design Automation Company | 158% | 51% |
| Ad Tech Company | 137% | 51% |
| Boutique e-Commerce Company | 112% | 43% |
| Marketing Tech Company | 99% | 38% |
| CrowdStrike (CRWD) | 98% | 47% |
| Repligen (RGEN) | 93% | 32% |
About Stock Advisor
Motley Fool Stock Advisor has been running for 19 years and is the longest running Motley Fool service and to our knowledge the longest running of any stock picking service or newsletter.
The service provides two new stock recommendations per month in addition to monthly "best buy" picks which are the highest conviction picks for the given month from the Stock Advisor portfolio.
Stock Advisor recommends building a portfolio of at least 15 stocks and holding them for a minimum of 3-5 years. All stock recommendations that come from The Motley Fool are made with a 3-5 year minimum holding period.
About Rule Breakers
The structure and setup of the Motley Fool Rule Breakers service is virtually identical to Stock Advisor, however both services are run by separate teams of analysts and the type of stocks they focus on are a bit different.
Rule Breakers seeks to find great emerging companies that are disruptive in their respective industry either with the product or service they offer or with their business model.
While in contrast Stock Advisor tends to focus on companies that are a little more mature and thus the short-term volatility of Stock Advisor picks tends to be less than that of Rule Breakers.
Both services however, are focused on high growth companies and thus both services have picks that return 3x, 5x, 10x and more.
One benefit of having both services is that on very rare occasions (28 times in 18 years) both services will recommend the same pick and when they do the returns are 2-3x higher with the average pick beating the market by 10x.
Rule Breakers Promo
Rule Breakers is normally $299 per year but is now on promotion for $199 bundled with Stock Advisor and comes with a 30 day money back period to try both services risk free.
Bundle Offer: Stock Advisor + Rule Breakers + Everlasting Stocks. 1 Year for $299
Quotes of the Day:
"In investing, what is comfortable is rarely profitable." – Robert Arnott
"The four most dangerous words in investing are, it's different this time." – Sir John Templeton
"Wealth is only a benefit of the game of money. If you win, the money will be there". - J. Paul Getty
"Even a mistake may turn out to be the one thing necessary to a worthwhile achievement". - Henry Ford
"We don't prognosticate macroeconomic factors, we're looking at our companies from a bottom-up perspective on their long-run prospects of returning." – Mellody Hobson
"The biggest risk of all is not taking one." – Mellody Hobson
"Wealth is when small efforts produce big results. Poverty is when big efforts produce small results". - Unknown