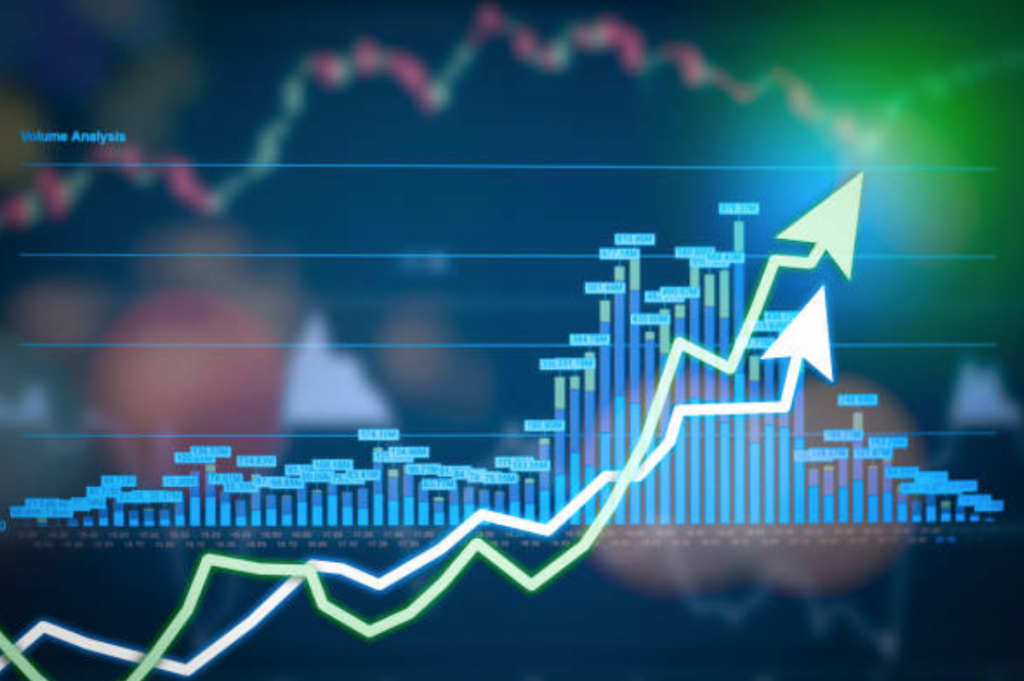 Long-Term Buy and Hold Investing
"Stocks are relatively predictable over 10-20 years. As to whether they're going to be higher or lower in two or three years, you might as well flip a coin to decide." – Peter Lynch
Thanks to compound growth, investing in stocks can be one of the best ways to build wealth. Compounding takes place over time and the more time you can give it the more it can compound and this requires discipline and patience on the part of the investor.
Not all companies make great long-term investments, quite frankly few do, which is why it's important to research to find great companies with great management and great competitive advantages.
Best Long-Term Stocks to Buy Right Now
Here are 5 companies that could make good long-term investments. We base our picks on finding great companies with strong balance sheets and competitive advantages to continue their growth for decades to come. Here's our top picks right now.
| | | | |
| --- | --- | --- | --- |
| Best Long-Term Stocks to Buy Right Now | 1-Year Return | 3-Year Return | 5-Year Return |
| Amazon (NASDAQ:AMZN) | 79% | 176% | 384% |
| Apple (NASDAQ:AAPL) | 81% | 175% | 319% |
| Shopify (NYSE:SHOP) | 201% | 859% | 3363% |
| Microsoft (NASDAQ:MSFT) | 47% | 158% | 303% |
| Vanguard 500 Index Fund ETF (NYSEARCA:VOO) | 15% | 38% | 74% |
Click to See the Latest Long-Term Picks from the Motley Fool
---
1. Apple (AAPL) – Returns: 1YR +81%, 3YR +175% & 5YR +319%
In 2018 Apple became the first U.S. company to reach $1 trillion in market capitalization is poised to be a market leader in the U.S. smartphone market and personal computing market for many years to come.
2. Shopify (SHOP) – Returns: 1YR 201%, 3YR +859% & 5YR +3363%
Shopify is an e-commerce platform for small and medium sized businesses which IPO'd in 2015. It now has over 1 million merchants using its platform in 75 countries.
3. Microsoft (MSFT) – Returns: 1YR +47%, 3YR +158% & 5YR +303%
In 2019, Microsoft joined Apple in becoming a $1 trillion market cap company. They pay out a quarterly dividend and are poised to continue their growth for decades to come.
4. Amazon (AMZN) – Returns: 1YR +79%, 3YR +176% & 5YR +384%
Amazon is a relatively young company but it's one of history's greatest growth stories. Now a $1.5 trillion company their growth story is only beginning.
Benefits of Long-Term Investing
Long-term investing has many benefits from reducing risk to maximizing returns here are the other benefits.
It's highly effective as evidenced by many of the most successful investors of all time like Warren Buffett and Peter Lynch.

It reduces brokerage fees and taxes from capital gains, leaving more money in your accounts to compound.

It requires less time and stress compared to constantly watching the market and managing investments.
"The single greatest edge an investor can have is a long-term orientation." – Seth Klarman
4 Principles For Successful Long-Term Investing
Invest in companies with strong, durable competitive advantages that can last.

Invest when those companies are trading at fair or better prices.

Make sure companies have great management with integrity.

Hold the companies for the long run, 3-5+ years.
"If the job has been correctly done when a common stock is purchased, the time to sell it is – almost never" – Philip Fisher
Finding Companies with Competitive Advantages Through Their Dividends
One criteria which can be helpful in finding companies with competitive advantages is by examining their dividend payments over time. The ones that consistently, over a long period of time continue to increase their dividend payouts likely are industry leaders with competitive advantages and great management.
Dividend Achievers: stocks with 10 consecutive years of dividend increases.
Dividend Aristocrats: stock with 25 consecutive years of dividend increases.
Dividend Kings: stocks with 50 consecutive years of dividend increases.
You Don't Need to Be Perfect. 6 out of 10 Makes You a Good Investor
"In this business if you're good, you're right six times out of ten. You're never going to be right nine times out of ten" – Peter Lynch
The real power of stock investing is the asymmetric risk profile they offer. While a stock could lose 100% of its value, the best stocks can increase 10x, 20x or more over time. This means the winners can more than make up for the losers.
Asymetrical Risk = Risking $10,000 with the potential of making $100,000.
Symetrical Risk = Risking $10,.000 with the potential of making $10,000.
Not all stocks will yield the 10x returns, which is why it's so important to be patient and invest in the right companies that do hold that potential.
The Difference Between 1, 3 and 5 Year Holding Periods
The Motley Fool is a long-time advocate of long-term investing and their stock picking service Stock Advisor is deeply rooted in that philosophy. They advise their members to hold at least 15 stocks and to hold them for at least 3-5 years.
They found that the longer the holding period the higher the probability of profitable returns and the higher rate of return with the 5 year period yielding nearly 6x higher AVG returns than the 1 year period.
| | | | |
| --- | --- | --- | --- |
| Return on Motley Fool Stock Advisor by Holding Period | 1 Year Hold | 3 Year Hold | 5 Year Hold |
| Probability of Profitable Returns | 77.00% | 85.90% | 94.80% |
| AVG Return | 11.40% | 34.40% | 68.90% |
Data is based on Motley Fool Stock Advisor historical performance from an average portfolio from an average month.
Keep Emotions in Check, Don't Let Volatility Steer You Off Course
Market volatility is normal and pullbacks will happen, long-term investors need to stay the course and ride out those declines in order to reap the real rewards of long-term investing. Over the last 40 years 75% of the time the market had double digit declines it returned positive before year end.
Long-term investing is not about being blind to anything but instead to stick with a plan that history has proven to work very well over time. Building wealth using the long-term approach will require confidence, patience and discipline but the rewards are well worth it.
Click to See the Latest Long-Term Picks from the Motley Fool
Sources:
https://www.pbs.org/wgbh/pages/frontline/shows/betting/pros/lynch.html