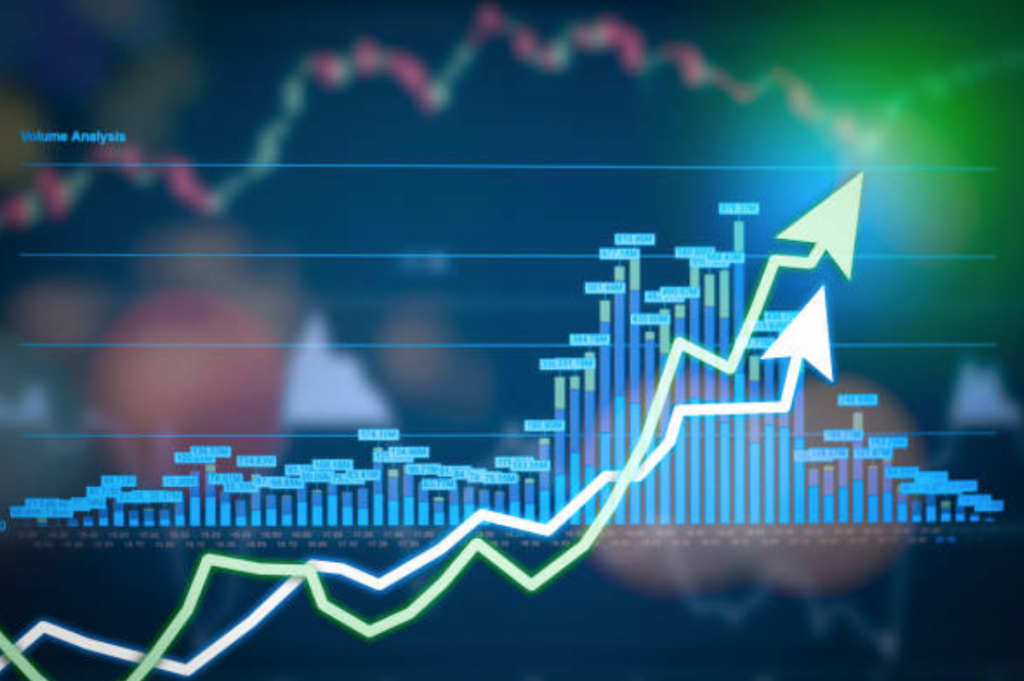 Best Long-Term Stocks to Buy
If you're new to the stock market, then you should consider creating a diverse portfolio of the best long-term stocks available. 
Long-term stocks should be invested over a more extended period, meaning you need to consider the future growth potential over several years at the very least.
When investing in a long-term stock, you'll need to show patience, as the payoff over the course of time is what you're aiming for.
Latest Long-term Picks from Motley Fool Stock Advisor
| | | |
| --- | --- | --- |
| Latest Stock Advisor Stock Picks 2021 | 35 Day Gains | Revenue Growth Forecast |
| Stock Advisor Pick (Sep 16) | 59% | 58% |
| Stock Advisor Pick (Sep 2) | 14% | 94% |
| Stock Advisor Pick (Aug 19) | 8% | 16% |
| Stock Advisor Pick (Aug 5) | 148% | 213% |
Click Here to See the Latest Long-Term Stock Picks (Sep 25, 2021)
Here's a list of some of the 15 best long-term stocks to consider right now.
---
#1: Microsoft Corporation (MSFT)
Microsoft has been around for decades and continues to impact our daily lives. More recently, the company has invested in the cloud computing space, gaming, and conventional business areas, so there's growth potential in multiple sectors.
Growth primarily affects the cloud business, as the COVID-19 pandemic increased demand for their "personal computing" and intelligent cloud" divisions. Our reliance on these products and services has made them vital to Microsoft's bottom line.
Profitability will likely see increases even though there is stiff competition in the cloud business. With the global pandemic, Microsoft has seen a surge in PC buying, along with their cloud-based software and services supporting students and people working remotely.
If you're looking for long-term investment, Microsoft is considered low risk compared to its tech stock competitors Alphabet, Amazon, and Facebook. One such reason for this is the US government's ongoing investigation into potential antitrust violations. 
Microsoft can confidently claim that it is one of two companies (Johnson & Johnson included) considered by credit rating agencies to be lower risk than the American government, which is somewhat uncanny. 
With confidence from credit rating agencies and a strong market hold, Microsoft could be a good long-term stock to consider.
#2: Amazon, Inc (AMZN)
Amazon is the world's largest e-commerce company and is showing no signs of slowing down. As one of the fastest-growing companies globally, it has produced a 400% share price growth over the past five years alone. 
During the pandemic, Amazon could safely deliver all the necessities needed to your doorstep, such as groceries. Meeting increased COVID-19 related demand allowed the firm to prosper much faster than the markets had anticipated.
Amazon focuses on other areas, too – such as cloud computing, artificial intelligence, and digital streaming. Because of these diversified target markets, it can continue to remain relevant for years to come.
Amazon Web Services (AWS) is part of its cloud-based division and predicted to grow for at least the next seven years with double digits gains.
#3: Moody's Corporation (NYSE: MCO)
Chairman and CEO of Berkshire Hathaway, Warren Buffet, has held Moody's stock in his portfolio for 20 years. Moody's, a data analytics and credit rating company, is Buffet's fifth-longest held position. 
If he can hold onto a stock over such an extended period, perhaps we should pay attention to it.
Moody's is one of three credit rating companies in the United States with a 40% market share. With only three major players in this market – alongside S&P Global and Fitch, Moody's won't be going anywhere any time soon. 
Between December 2010 and December 2020, Moody's stock price went from $26 to $279 per share, with an average annualized return of 28%. 
During the worldwide pandemic of 2020, the stocks saw an 18% increase. Moody's is a stock we should keep our eyes on, as it is a steady performer, generating strong earnings from its market dominance and competitive advantages.
#4: The Coca Cola Company (NYSE: KO)
Due to the worldwide pandemic, Coca Cola has seen disruptions to its supply chain. With restaurants and other hospitality venues having to shut down, a drop in sales was somewhat inevitable.
But not all is lost for this beverage giant. With vaccines rolling out and life possibly getting back to normal by the end of the year, consumption rates will begin to increase. 
With slow, consistent growth to look forward to until it can get back to regular revenue levels, investors can have confidence in its recovery.
Already owning a minority position in BodyArmor, Coca Cola is looking to buy a controlling stake. This deal is hoped to result in BodyArmor overtaking Gatorade by 2025 as the market leader in the sports drinks arena. 
#5: Netflix, Inc (NFLX)
Over the past ten years, Netflix's annual gains have averaged more than 30%. The COVID-19 pandemic allowed for a surge in new subscriptions and subsequently resulted in Netflix shares reaching all-time highs. 
With the world turning to a more remote lifestyle, Netflix has benefited significantly, including making new movie releases online a possibility. 
Because of this upsurge in new subscriptions, Netflix increased its subscription fees for its higher-tiered plans.
Although there is plenty of competition in the streaming space, such as Amazon Prime and Disney, this still remains a good holding over the long-term. 
#6: Facebook (FB)
More than 10 million businesses advertise on Facebook to connect to relevant consumers. Daily active users of Facebook increased to 1.845 billion from the previous quarter of 1.82 billion. 
When including all of its platforms, Facebook is now home to over 2.8 billion monthly active users. Ad impressions grew across Facebook properties by 25% in the most recent quarter. 
While this is slower than the year prior, its price per ad increased by 5%. Facebook is very much profitable, with the firm reporting revenues of $17.9 billion in its most recent fiscal year.  
#7: Alphabet (GOOG, GOOGL)
Google is the world's leading search engine. In 2015, Google's business was restructured and became Alphabet. Crucially, the firm dominates the digital advertising space globally.  
As more and more people are turning to their mobile devices and moving away from desktops – Google's operating system, Android, has become more valuable, with about 70% of the world's market share.
Alphabet Inc. reported sales revenue of $56.9 billion in Q4 2020. This translates to a 23.74% increase from the previous quarter.  Each year is expected to show continued growth – especially with the economy moving to a more digitalized era.
#8: Johnson & Johnson (JNJ)
Johnson & Johnson stocks have been listed on the NYSE since the 1940s. Its baby care products have become iconic, and they will most likely be for future generations to come. 
Naturally, the healthcare industry has been scrambling to find a vaccine that will work for the COVID-19 virus. 
Although the likes of Modena and Pfizer have already seen their vaccines approved, Johnson & Johnson has been working on a single-dose vaccine. This could put them ahead of fellow vaccine counterparts. 
If and when Johnson & Johnson receives approval from the FDA, this is likely to be highly beneficial for the firm's stock price.
#9: General Motors Company (GM) 
With the world moving into green energy, it makes sense for long-standing companies to do the same or miss out on future trends. 
With Tesla (NASDAQ: TSLA) dominating the electric vehicles' industry, other major companies have since followed suit to get their piece of the EV industry.
General Motors (NYSE: GM) and Fisker (NYSE: FSR) are some of those breaking into this booming industry and are worth keeping an eye on. GM is currently expecting to release a range of EV vehicles by 2025, including a Hummer EV test model. 
Its Cadillac LYRIQ could potentially compete with Tesla. GM vice president Doug Parks was quoted on breaking out into EVs, "We don't just want to participate, we want to lead". 
In terms of the numbers, GM reported total sales revenue of $122.4 billion in 2020. Although this is lower than the year before, this is largely due to the pandemic.  
#10: McDonald's Corporation (MCD) 
McDonald's is known as a recession-proof stock with an attractive dividend. It's been consistent over the past 20 years, so this long-term stock will suit those of you that seek strong and stable characteristics.  
McDonald's is behind a growing franchise that remains strong. becoming one of the most recognizable brands worldwide (over 39,000 branches in over 100 countries).
With its innovative marketing strategies and low-cost menu items, McDonald's often prospers during times of economic uncertainties. This already large corporation will continue to grow in every situation over the course of time.
#11: The Walt Disney Company (NYSE: DIS)
Disney has been around for many decades and continues to show strong growth. Diversification is the keyword with this long-term stock. It owns a variety of subsidiaries that continue to bring in revenues outside of its core division.
For example, Disney+ is its streaming service that provides exclusive content for its subscribers. 
Numbers have grown quicker than the markets had anticipated and now stand at over 146 million paid subscribers. In its first-quarter alone, it was able to attract 95 million paying customers.
Disney+ intends to branch out into the international markets, such as Hong Kong and Eastern Europe. Long-term goals include reaching 230-260 million subscribers by 2024
Even with COVID-19 forcing its core attractions and parks to close, Disney will bounce back. Once the vaccine's rollout is finalized, fans will be out in full force.
#12: PayPal Holdings, Inc (NASDAQ: PYPL)
PayPal was launched in 1998 and is still the de-facto e-wallet of choice. Since the pandemic came to fruition, its stock has risen by more than 120%.
Crucially, and much like many other tech players in the space, the pandemic has led the world to remote lifestyles and resulted in more online purchases and digital payments. 
Paypal released its record quarterly earnings in December 2020, which showed profits that had tripled since 2019.
In late 2020, PayPal launched a Bitcoin trading service, allowing customers to purchase and sell digital currency directly from its platform. Early 2021 will see customers given the opportunity to shop at its nearly 30 million merchants. 
#13: Amcor plc (NYSE: AMCR)
Amcor is an under-the-radar stock that many investors don't necessarily think of in the context of a long-term investment. For those unaware, the firm is a leading packaging company with steady sales.
Amcor makes and provides its packaging for pharmaceuticals, food, beverage, etc. Sales consist of 90% of these stable industries and as such – the pandemic had minimal effect on its performance.
This stock is likely to continue generating returns at a slower, consistent pace, which makes it perfect for the long-term.
Amcor provides security for its investors, as it has consistently been able to pay dividends that yield over 4% annually. This has continued for the past 25 years consecutively – making it a member of the exclusive Dividend Aristocrat club.  
#14: Medtronic plc (NYSE: MDT)
Medtronic is a $160 billion global leader in medical technology. It offers long-term growth potential with a mixture of stability and safety. Crucially, Medtronic has raised its dividend payment to shareholders for the past 25 years annually. 
The firm specializes in healthcare technology, with products ranging from insulin pumps and pacemakers to brain surgery advances. It is are also an up-and-coming player in the robotic-assisted surgeries field, a significant and growing market. 
Over the last five years, Medtronic has provided shareholders with TSR (total shareholders return) at 11% annually. It was also able to attain compound growth of 9.3% earnings per share (EPS) during this period. 
#15: Alibaba Group Holding Limited (NYSE: BABA)
The largest e-commerce company in China, Alibaba holds 56% of the country's market share and is one to consider if you're looking to invest internationally. 
It had 40.1% control of China's cloud computing market in the second quarter of 2020, and for these reasons, becomes attractive to bullish investors. 
The tech stock giant is a leader in an underpenetrated and fast-growing market, including digital media, big data analytics, cloud computing, and entertainment markets.
Alibaba grew annual revenues to $90 billion last year with a 30% increase in the most recent last quarter. 
On the flip side, the Chinese government has since begun investigating the company for antitrust violations, which caused many investors to sell. With that said, this created an opportunity for new investors to buy the shares at a major discount.
Alibaba stocks have gained 11.4% in its year-to-date figures. Some analysts believe the firm could supersede Amazon in growth for 2021 – 37% versus Amazon's 18%.
Click Here to See the Latest Long-Term Stock Picks (Sep 25, 2021)
Top Long-Term Stock Investments in 2021
"Stocks are relatively predictable over 10-20 years. As to whether they're going to be higher or lower in two or three years, you might as well flip a coin to decide." – Peter Lynch
Thanks to compound growth, investing in stocks can be one of the best ways to build wealth. Compounding takes place over time and the more time you can give it the more it can compound and this requires discipline and patience on the part of the investor.
Not all companies make great long-term investments, quite frankly few do, which is why it's important to research to find great companies with great management and great competitive advantages.
Click Here to See the Latest Long-Term Stock Picks (Sep 25, 2021)
---
Conclusion
Investing in long-term stocks requires patience and resilience. With a diversified basket of stocks in your portfolio, you stand the best chance possible of mitigating your long-term risks.  
Look out for companies that adapt to change and have competitive advantages. These may be stocks that offer products and services you use often.
Ultimately, we are moving into more positive times economically, especially with vaccine rollouts worldwide and life possibly returning to a new normal. 
In-depth research will help you make informed decisions about the right long-term stocks to buy.
»RELATED: Stock Advisor Review , Best Stock Advisor, Rule Breakers, Latest Motley Fool Stock Picks
---
Benefits of Long-Term Investing
Long-term investing has many benefits from reducing risk to maximizing returns here are the other benefits.
It's highly effective as evidenced by many of the most successful investors of all time like Warren Buffett and Peter Lynch.
It reduces brokerage fees and taxes from capital gains, leaving more money in your accounts to compound.
It requires less time and stress compared to constantly watching the market and managing investments.
"The single greatest edge an investor can have is a long-term orientation." – Seth Klarman
4 Principles For Successful Long-Term Investing
Invest in companies with strong, durable competitive advantages that can last.
Invest when those companies are trading at fair or better prices.
Make sure companies have great management with integrity.
Hold the companies for the long run, 3-5+ years.
"If the job has been correctly done when a common stock is purchased, the time to sell it is – almost never" – Philip Fisher
Finding Companies with Competitive Advantages Through Their Dividends
One criteria which can be helpful in finding companies with competitive advantages is by examining their dividend payments over time. The ones that consistently, over a long period of time continue to increase their dividend payouts likely are industry leaders with competitive advantages and great management.
Dividend Achievers: stocks with 10 consecutive years of dividend increases.
Dividend Aristocrats: stock with 25 consecutive years of dividend increases.
Dividend Kings: stocks with 50 consecutive years of dividend increases.
You Don't Need to Be Perfect. 6 out of 10 Makes You a Good Investor
"In this business if you're good, you're right six times out of ten. You're never going to be right nine times out of ten" – Peter Lynch
The real power of stock investing is the asymmetric risk profile they offer. While a stock could lose 100% of its value, the best stocks can increase 10x, 20x or more over time. This means the winners can more than make up for the losers.
Asymetrical Risk = Risking $10,000 with the potential of making $100,000.
Symetrical Risk = Risking $10,.000 with the potential of making $10,000.
Not all stocks will yield the 10x returns, which is why it's so important to be patient and invest in the right companies that do hold that potential.
The Difference Between 1, 3 and 5 Year Holding Periods
The Motley Fool is a long-time advocate of long-term investing and their stock picking service Stock Advisor is deeply rooted in that philosophy. They advise their members to hold at least 15 stocks and to hold them for at least 3-5 years.
They found that the longer the holding period the higher the probability of profitable returns and the higher rate of return with the 5 year period yielding nearly 6x higher AVG returns than the 1 year period.
| | | | |
| --- | --- | --- | --- |
| Return on Motley Fool Stock Advisor by Holding Period | 1 Year Hold | 3 Year Hold | 5 Year Hold |
| Probability of Profitable Returns | 77.00% | 85.90% | 94.80% |
| AVG Return | 11.40% | 34.40% | 68.90% |
Data is based on Motley Fool Stock Advisor historical performance from an average portfolio from an average month.
Keep Emotions in Check, Don't Let Volatility Steer You Off Course
Market volatility is normal and pullbacks will happen, long-term investors need to stay the course and ride out those declines in order to reap the real rewards of long-term investing. Over the last 40 years 75% of the time the market had double digit declines it returned positive before year end.
Long-term investing is not about being blind to anything but instead to stick with a plan that history has proven to work very well over time. Building wealth using the long-term approach will require confidence, patience and discipline but the rewards are well worth it.
Click Here to See the Latest Long-Term Stock Picks (Sep 25, 2021)